This Qi Wireless Fast Charging Stand will wirelessly charge your iPhone 8, iPhone 8 Plus, and iPhone X. Just place your device on it to charge it.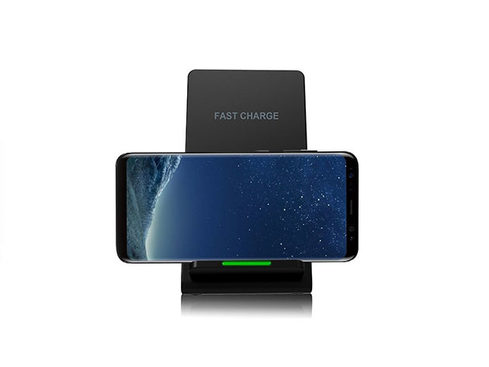 Qi Wireless Fast Charging Stand: Enjoy the Supreme Convenience of High-Speed Wireless Charging – Just $22
DESCRIPTION
You may have seen those funny-looking charging pads at Starbucks and wondered why your phone didn't work with them. The answer is that your phone may not have been Qi-enabled. However, many new phones, including the iPhone 8 and X, and the majority of Samsung phones are Qi-enabled for simple, safe, wireless charging. As such, this ingenious stand will be a great convenience, allowing you to charge your phone without ever plugging in. Just set it down and get powered up.
LED indicators & compact build ensure simple, convenient charging
Just place your device down to charge
Preserve the long-term life of your device by avoiding the shock of wired chargers
Equipped w/ built-in protecting from short circuiting
SPECS
Details & Requirements
Compatibility
Includes
Qi Wireless charging pad
AC wall charger
Micor USB cable
User manual
Terms
SHIPPING
Ships To US
Expected Delivery: Mar 26 – Mar 29
Qi Wireless Fast Charging Stand: Enjoy the Supreme Convenience of High-Speed Wireless Charging – Just $22