Apple's latest Apple Pay discount promo offers deals from ten different brands, ranging from free rush shipping to discounts of up to 30%. The 'Springtime Savings' deals, which are limited to customers in the United States, are available through April 18.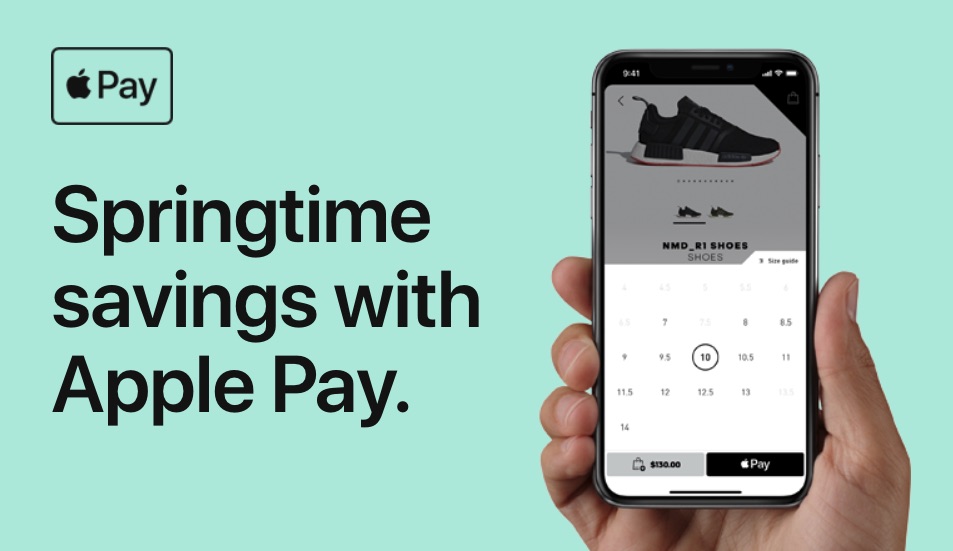 The deals include:
Adidas: 15% off purchases
Boxed: 20% off your first purchase of $60 or more
Goat: 'Up to' 30% off the exclusive Springtime Sneakers collection
Hayneedle: 10% off all purchases
Headout: 15% off all bookings
Hotwire: $15 of $100 Hot Rate hotel bookings
Jet: 10% off patio and garden purchases, up to a maximum discount of $15
Saks Fifth Avenue: Free 2-day rush shipping
Spring: $25 off your first purchase of $75 or more
Turo: $25 off all bookings
And as can be expected, these deals are only available when you use Apple Pay to complete the transaction.
Links to all of the deals can be found on the Apple Pay Spring Promo page.