Remember Where's Waldo? Well, now he's hiding in Google Maps. Fans of the popular hide-and-seek master can now search for him in Google Maps on their iOS and Android devices, as well as on your computer in a browser.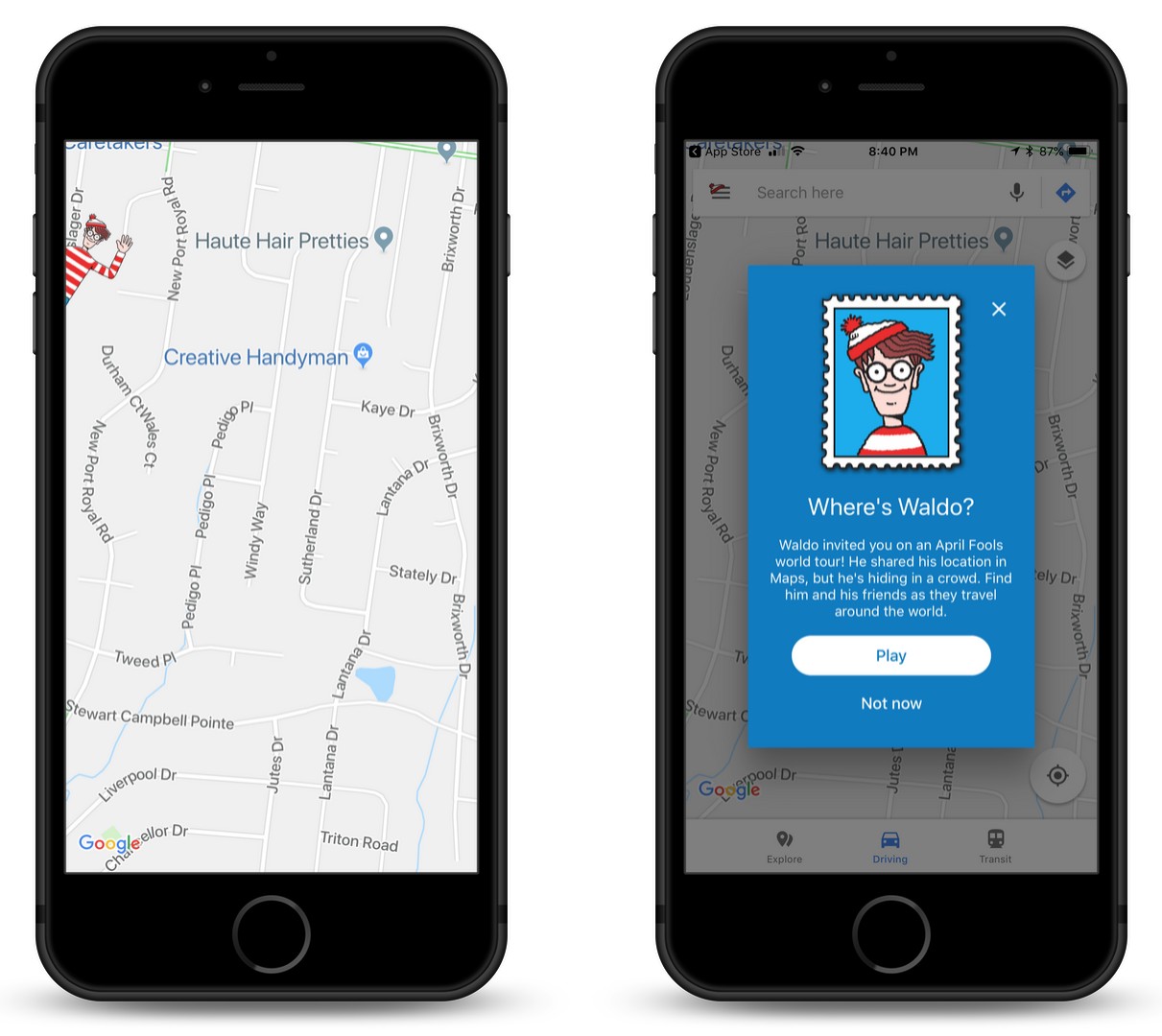 For the one person reading this who is not familiar with Waldo:
Where's Wally?, published in the US and Canada as Where's Waldo?, is a British series of children's puzzle books created by English illustrator Martin Handford. The books consist of a series of detailed double-page spread illustrations depicting dozens or more people doing a variety of amusing things at a given location. Readers are challenged to find a character named Wally hidden in the group.

Wally is identified by his red-and-white-striped shirt, bobble hat, and glasses, but many illustrations contain red herrings involving deceptive use of red-and-white striped objects. 
Just make sure you have the latest version of the mobile app installed, or visit the Google Maps site on the web, and wait to see the waving Waldo. Android users can also ask Google Assistant "Where's Waldo?" to start the game.
Once Waldo makes an appearance, you'll travel to various locations around the world to search for Waldo and his friends Wenda, Wizard, Whitebeard, Odlaw, and Woof, the dog. Players can win badges and level up along the way.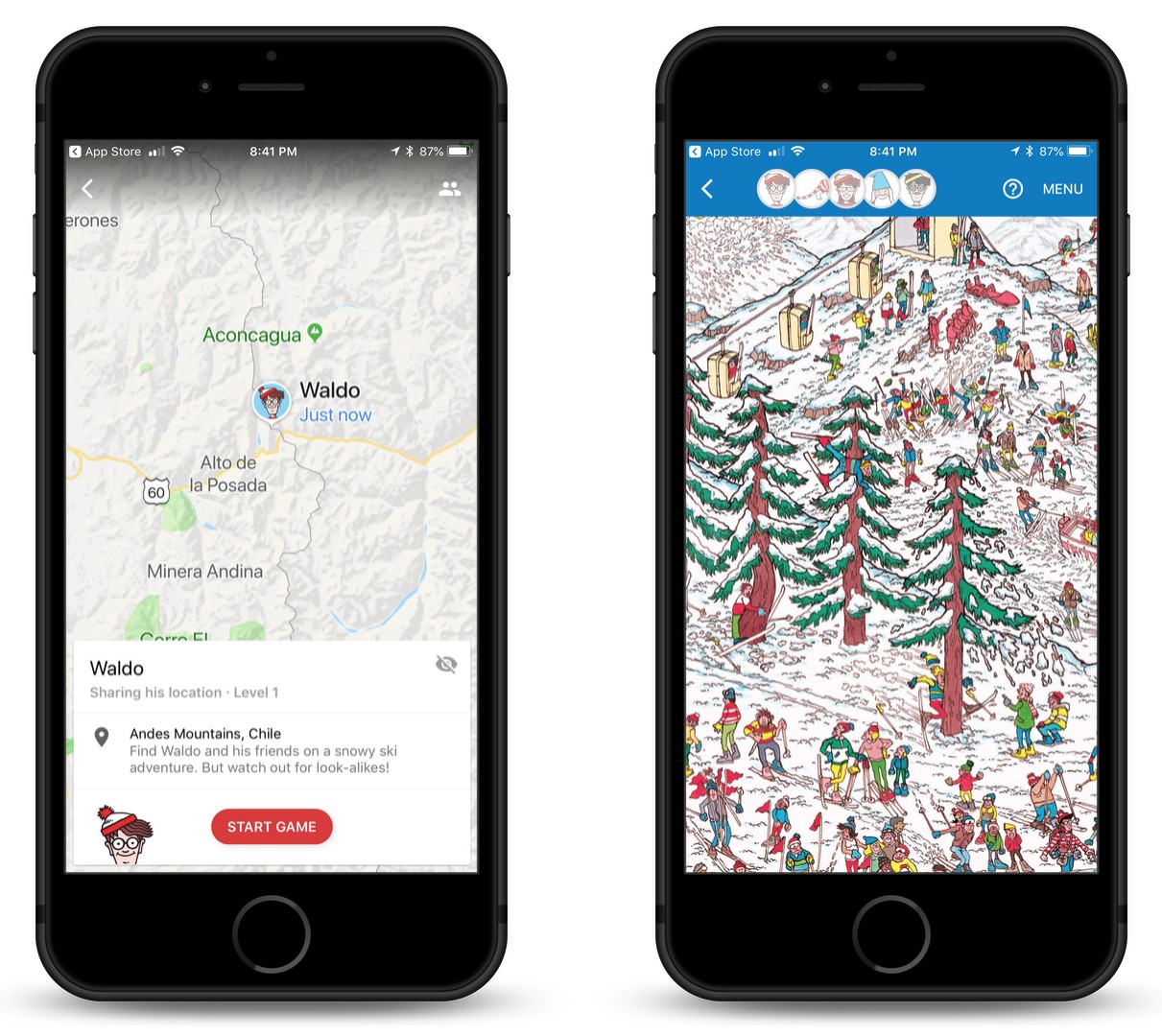 When you find Waldo, you can take a screenshot and then share it on Instagram and Twitter with @GoogleMaps to let everyone know you've found the tall drink of water in the striped shirt.
The Google Maps app is free, and is available for iOS devices in the App Store. [GET IT HERE]
(Via TNW)