If you're scheduled to pickup your new iPhone Xs or iPhone XS Max in the Apple Store this morning, you may have to wait until later in the day.
The Apple Store is advising some of its customers electing to pick up their iPhone XS and iPhone XS Max orders in-store that they are unable to do so first thing on Friday, due to "last minute logistical issues" that likely involves a delay or a shortfall of devices making it in time to the outlets. But, the delay may be for less than a day in most cases.
AppleInsider reports at least one of their readers reportedly received the email below informing them that there would be a delay before their in-store pickup order would be available.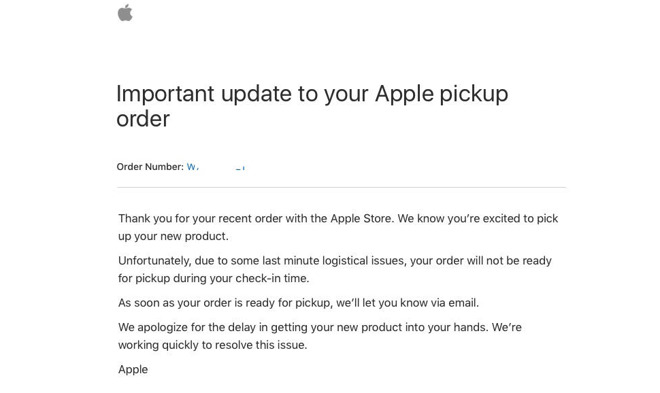 Some Apple Stores are reporting a delay due to shipping issues occurring at a rate "more than normal." This has lead to less-than-expected stock on hand of some devices.
So, hang in there, you'll likely still get your new iPhone today, it'll just be a few hours later than you expected.