Get fast access to 4G data when traveling, with coverage in over 140 countries with the Flexiroam Data Roaming Microchip: 2 GB Starter Pack!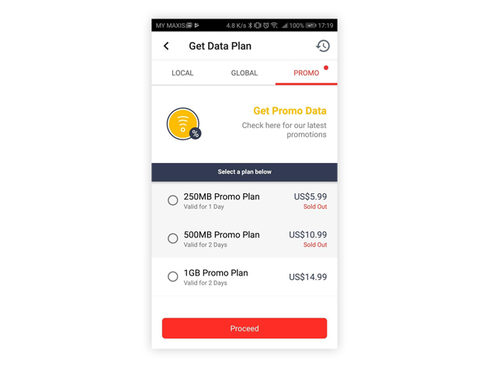 Flexiroam Data Roaming Microchip: 2 GB Starter Pack – Access Fast 4G Data When You Travel with Coverage in 140+ Countries – Just $49! (Use promo code: MERRY15 to get an extra 15% off!)
Description
While there are many things to love about international travel, one aspect virtually every jet-setter laments is the hassle of using your phone abroad. But, that's soon to change thanks to Flexiroam, an ultra-thin microchip sticker for your SIM card that lets you access data roaming in over 140 countries. With the microchip attached to your sim card, you can connect to the internet whenever and wherever you travel—and at 4G speeds. Fire up the companion app, and you can easily manage your data, view coverage, place calls, and more on your Apple or Android device.
Access high-speed & flat-rate data roaming services 140+ countries
Get 2GB of data to start & pay as you go
Easily manage your data, view coverage & more via the companion app
Simply stick the microchip on to any SIM card & use forever
Quickly add data anytime & anywhere using the Flexiroam X application
Avoid needing to purchase local SIM cards or carrying an additional device
Specs
Dimensions: 0.08mm x 12.3mm x 8.8mm
Data roaming coverage in 140+ countries
4G speeds
Pay as you go
Compatibility
Supports all SIM card sizes
iOS 9.0 or later
Android 4.1 or later
Includes
Flexiroam X Microchip
Microchip holder
Sim ejection pin
User guide
Shipping
Ships To Contiguous US
Expected Delivery: Dec 24 – Dec 27
Terms
Lifetime microchip warranty. First replacement free (shipping fees apply). Customer pays for microchip and shipping on second replacement. Replacement must be justified.
Flexiroam Data Roaming Microchip: 2 GB Starter Pack – Access Fast 4G Data When You Travel with Coverage in 140+ Countries – Just $49! (Use promo code: MERRY15 to get an extra 15% off!)