A Steve Jobs Apple business card listing him as Chairman of the Board at Apple Computer has sold at auction for much more than expected. The business card features Apple's classic rainbow logo, and features an address of 20525 Mariani Avenue in Cupertino, California. The location is across the street from Apple's Infinite Loop campus.
Boston-based RR Auction has since announced that the business card, estimated to fetch a modest $500, was sold for a considerably larger sum of $6,259 this week. For that price, one might think it was signed by Jobs, but it was not. 
At the same auction, a copy of the February 1984 premiere issue of Macworld magazine autographed by Jobs on the front cover as "to Matt, steven jobs" went for sold for $47,775, well over its estimated selling price of $10,000. Only a few copies of the magazine are still in circulation, and Jobs was famously reluctant to sign autographs, making the magazine even more rare and valuable as a collectible.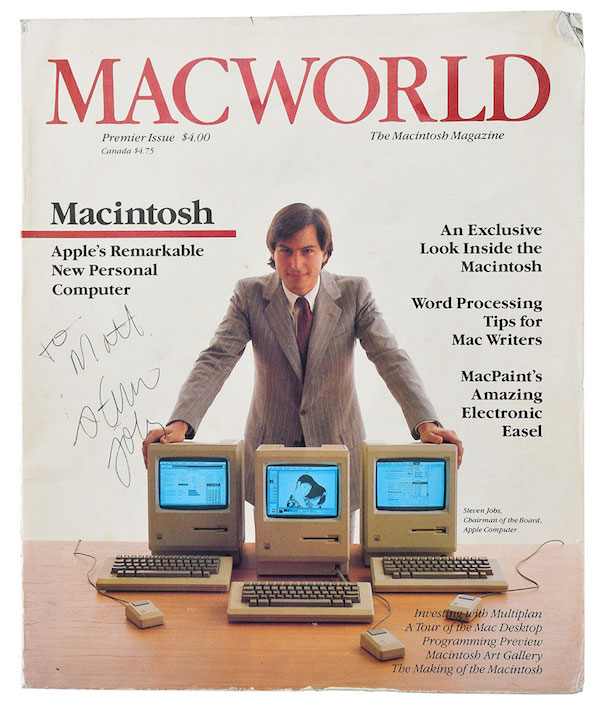 Jobs signed the magazine during the grand opening of Apple's Fifth Avenue store in New York in May 2006.