You can't do without certain accessories for your mobile phone. If you want to take your mobile phone experience to the next level, you should explore the world of phone accessories to find out new gadgets and items to make your daily use more comfortable. You can choose from a large variety of accessories, especially if you spend a lot of time on your mobile phone.
Rapid Expansion Of Mobile Phones In The World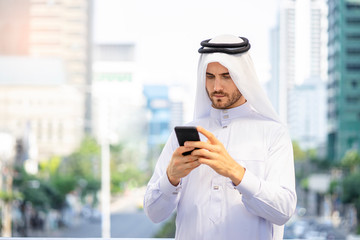 The boom of the mobile market is having one of its best market periods. The expanding diffusion of new mobile devices goes hand in hand with the explosion of the mobile accessories industry. These everyday-use light items make the user's experience smoother and quicker.
Mobile phones are spreading, especially in the Middle East and the Arab Gulf, with faster growth than in any other region. Some of the most downloaded apps in the Arab panorama include Sport betting apps, e-commerce apps, social network apps. In particular, the number of gamblers who use online sports apps is increasing twice that the gamblers who choose to access sports betting sites via a computer.  This trend appears to be a common feature for most gamblers, especially in the MENA region. That's why getting the right phone items can help improve the everyday user experience.
Phone Items That Every Mobile Gamer Should Get
If you want to make your mobile gameplay experience smoother and more comfortable, you should look at what the mobile accessories industry has in store for you. This industry seems to have deep roots in the MENA region thanks to the fintech start-ups based in Tel Aviv, Dubai and Riyadh. The market of hi-tech products is booming through these best companies in the Middle East.
Either you want to give someone a special gift, or you want to get a new phone item for yourself, the followings are must-have accessories for every phone user:
Wireless earbuds for stunning sound
Are you tired of that annoying dispersed sound when you play your favorite games on your phone? The good news is that you can avoid it by getting a pair of inexpensive earbuds for your daily usage. You can use them for going out for jogging, when you wait at the bus stop, or for playing games and enjoying the soundtrack. Most wireless earbuds come with a Bluetooth connection. Here are just a couple of models you may like: Sony WF-1000XM4 offers the best noise cancellation for high-quality sound; QuietComfort Earbuds come with customizable noise cancellations in 11 different levels.
Phone grip and stand
PopSockets are awesome phone accessories that allow you to have your phone standing when you need to be hands-free. You can prop up your mobile phone while typing at a computer keyboard, for example, or while preparing your lunch at home. Also, you can use a phone stand to have your phone in front of you so you can watch videos or scroll through your picture gallery. PopSockets help keep your mobile phone safe and clean as it won't ever slip on the floor. Similar accessories include rings, foldings, and standing bases.
Wireless watch and phone charger
You can choose a variety of chargers for your mobile phone. Today, many charging stations include several in-built options like these watch and phone chargers do, or the modular PowerWave Go 3-in-1 stand for charging your phone on the go. If you have an iPhone 12, the best charger is the Belkin Boost Charge Pro 3-in-1: this charging station comes with plenty of features at a reasonable price. Apple phone users may choose the Apple MagSafe Duo Charger: this charger fits in your hand, it's light and tiny like an iPhone, and it charges your phone faster than many other wireless chargers in its price range.
Security tracker to know where your phone is
Millions of phone users choose to make purchases through their mobile devices. If you can't keep track of your belongings like your iPhone, it's a sign that you should get a security wireless tracker. The tracker allows you to find your phone through an app quickly. When you activate the app via another device, the security tracker sends input to your iPhone system to play a sound. Following that sound, you'll find where your iPhone is.
Camera lens kit for amazing photos
The use of phone mobiles is affecting the world of photography, too. Taking a shot of a unique moment is just as easy as making a phone call. Many mobile phone users choose phone-friendly optic lenses to improve their photo shooting experience and the quality of their photos. The Xenvo camera lens kit Pro is perfect for 140-degree close-up photography, wide-angle, and 10x macro photos, all in the same product.
Finally, you may also want to get a car mount to place your mobile phone safely while driving your car. This item should be one of the most useful must-have accessories for every phone user.