The Apple Watch continued to be the most popular smartwatch around the globe last quarter, and it topped the others by a significant amount.
Counterpoint Research reports the Apple Watch took an estimated 35.8% of the smartwatch market during the January-March quarter.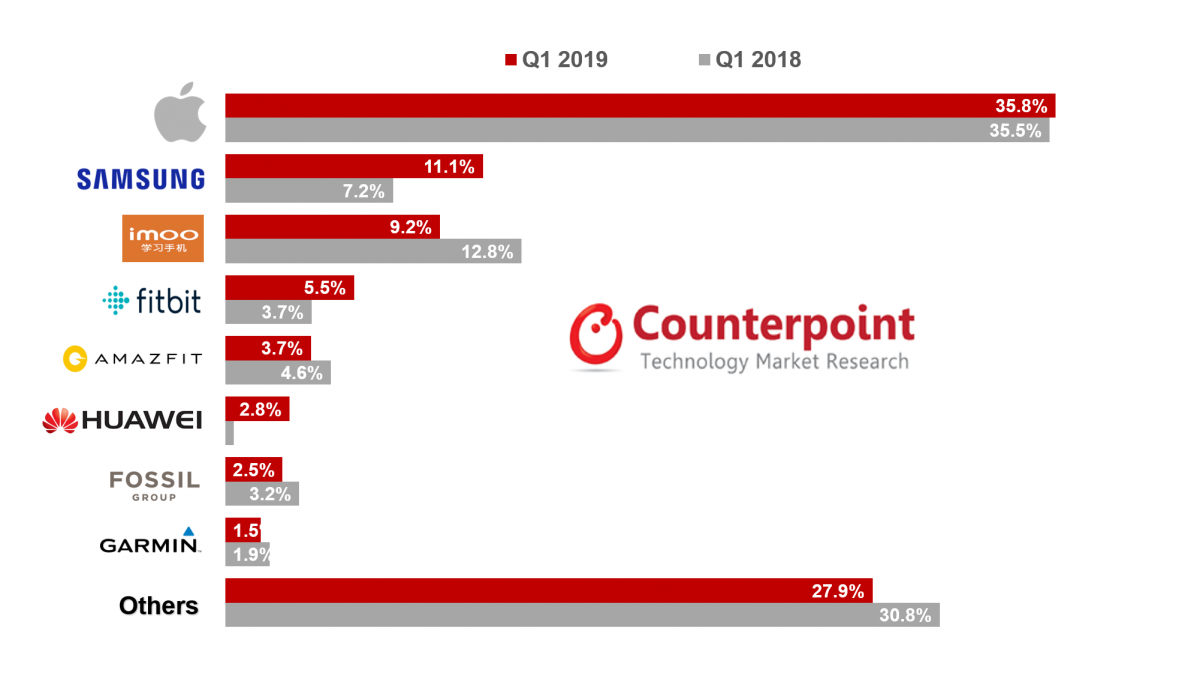 Samsung snagged second, a WAY behind second, with an estimated 11.1% market share during the same quarter. Samsung admittedly did snag a bigger piece than they had the same period a year ago, up from 7.2%.
Meanwhile, Counterpoint Research says Apple Watch shipments increased 49% last quarter year-over-year. Apple never reports exact sales for the Apple Watch. However, the category the Apple Watch is included in, "Wearables, Home, and Accessories," set a new quarterly revenue record of $5.1 billion.