Apple on Thursday launched a new public beta of Apple Music on the web. The in-browser experience is available to all Apple Music listeners.
The Apple Music website resembles the Apple Music app on macOS, offering "For You," "Browse," and Radio" sections, as well as playlists, recommendations, and more.
Current Apple Music subscribers can sign in on the Apple Music website to gain access to their custom content. You do need to be already signed up, as at the current time, Apple doesn't offer the ability to sign up for the service via the website. (Apple will offer website-based signup in the future.)
New users can sign up for the service on their Android, iOS, or Mac devices. A free trial is available for new users.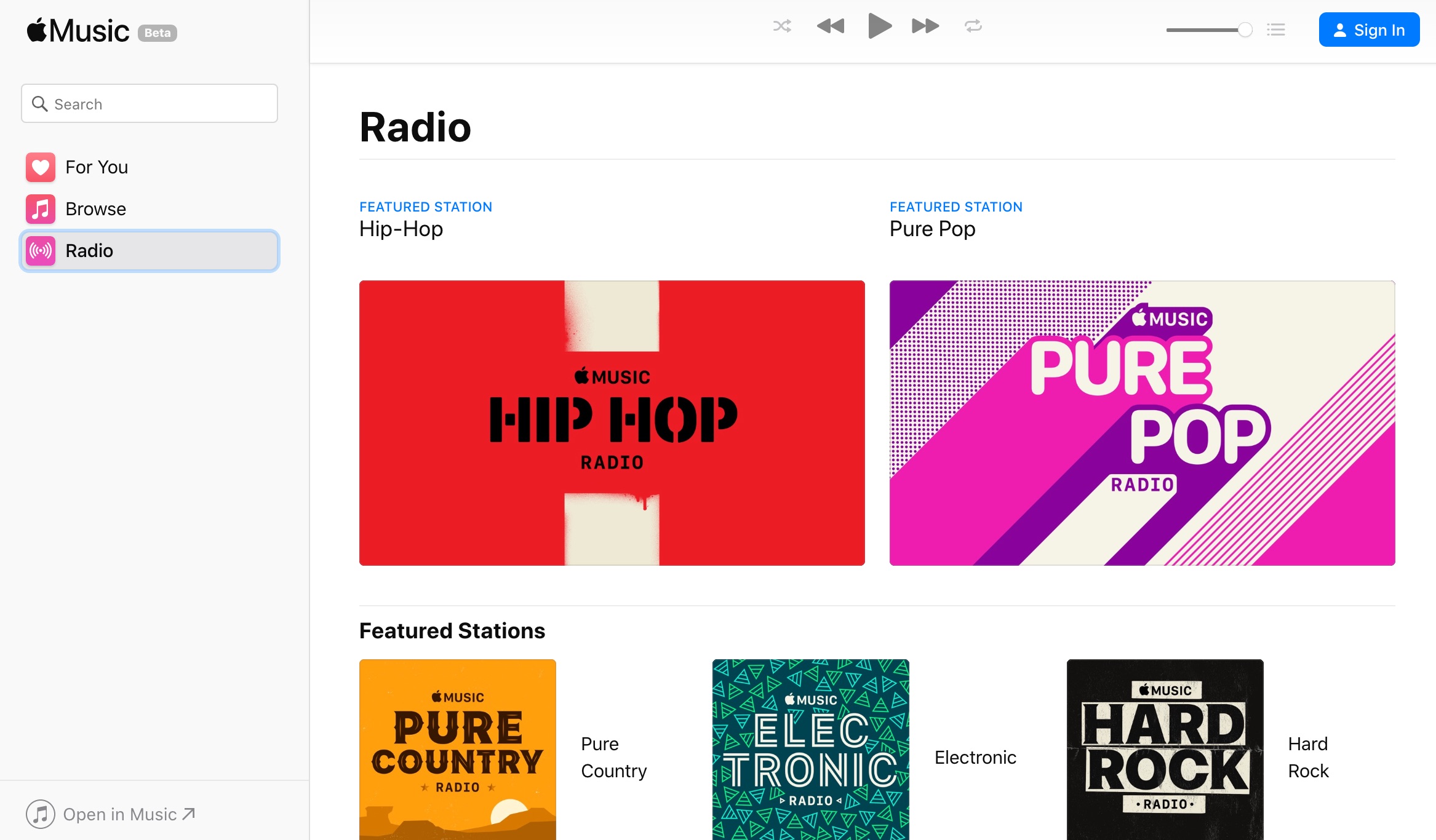 The music playback interface is at the top of the browser window. At the bottom left is a link labeled "Open in Music," which takes opens the Music app or the iTunes app , depending on the operating system being used.
Apple Music on the web opens the Apple Music service to just about any device with a web browser, such as Windows 10, ChromeOS, Linux, and other machines. THe move is part of Apple's effort to make the service as widely available as possible, allowing them to complete better with competing music services, such as Spotify.
Apple will be requesting feedback from beta web users of Apple Music, as they work to squash bugs and improve features. To try out the new web experience, visit beta.music.apple.com.