Apple shipped an estimated 6.8 million Apple Watch units during the third quarter of 2019, up 51% compared to the third quarter of 2018. ( Via Strategy Analytics)
It should be noted that Apple doesn't announce exact sales figures for the Apple Watch in its earnings reports, instead it includes the wearable under its "Other Products" category. That means reports from Strategy Analytics and others are all estimates, which can vary from firm to firm.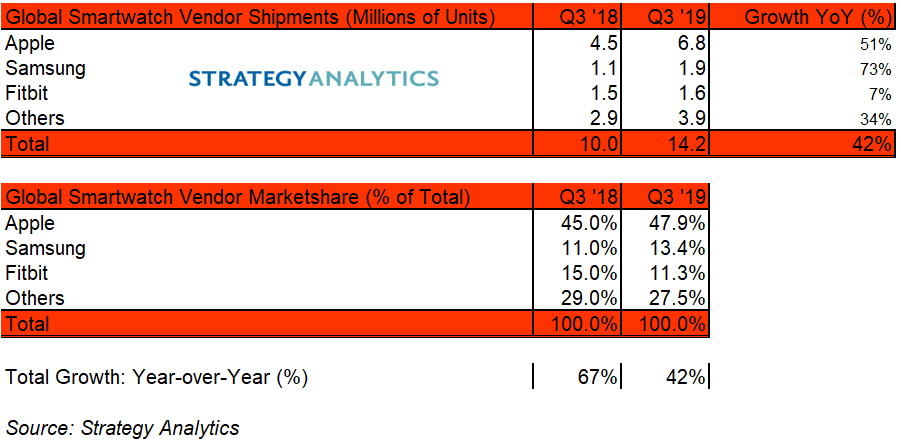 Strategy Analytics estimates Apple Watch shipments are up 51% compared to the third quarter of last year. The firm says the Apple Watch's share of the global smartwatch market has grown from 45% to 48% in the past year. Apple's nearest competitor, Samsung, holds an estimated 13.4%R of the market. Third-place Fitbit (which was recently acquired by Google) has 11.3% marketshare, while 27.5% of the market is
The report says the global smartwatch grew by a healthy margin year-on-year, with shipments reaching 14 million units in total, up 42% year-on-year. Apple Watch growth outperformed overall market growth, as the device's share of the market continues to grow.