While you're getting used to working from home, every little bit helps. These 5 apps will help you increase your work from home productivity.
Pagico 9: Task & Data Management Software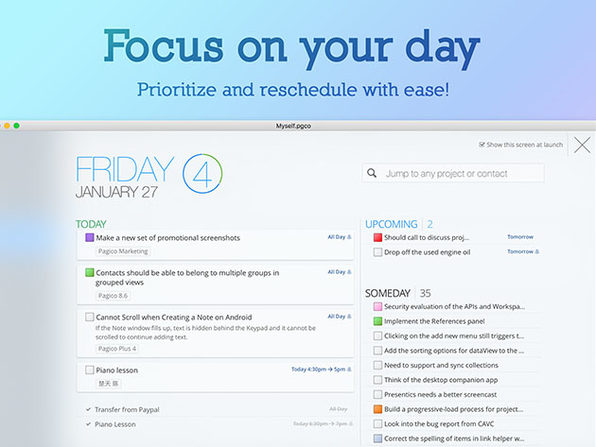 Make your work from home life easier by managing all your tasks, files, projects, and clients in one elegant package. Pagico is one of the few apps that combines task and data management into an easy-to-use package. This task & data management software turns to-do lists into meaningful timelines, visualizes project status, centralize tasks, cross-link everything, neatly tag projects, and more in just a few clicks. Pagico features a simple drag-and-drop interface makes intuitive organizing easy and efficient, saving you time and data overload with a bunch of cluttered bullet points on tasks, reminders, and notes. Work smarter and accomplish more by managing your work with Pagico 9.
Pagico 9: Task & Data Management Software – Boost Your Productivity with This Tool's Task Timeline, Project Visualization, Daily Planning & Cross-Links – Just $25
WorkspacePro: Multiple App Launcher for Mac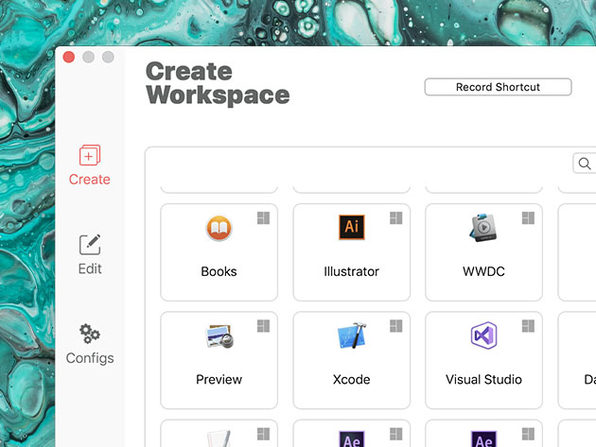 Switching through apps, especially when you're meeting strict deadlines, can be a handful. WorkSpacePro helps you get more tasks done without doing any more complex work. This program allows you to launch and close a bunch of macOS apps just with a shortcut or a single click. With a variety of features, WorkSpacePro gives you more working flexibility. Regroup apps according to their purposes such as work, editing, communication, and more. You can even customize in which position and size apps' windows will be launched as well as hide launched apps and force terminate unresponsive programs. With WorkSpacePro, you'll have a cleaner Mac desktop, save time, and skyrocket your productivity.
WorkspacePro: Multiple App Launcher for Mac – #1 Product of the Day on Product Hunt! This App Launches, Manages and Closes a Bunch of Apps to Save Time and Boost Productivity – Only $7.99
Pinstriped Premium Plan: 3-Yr Subscription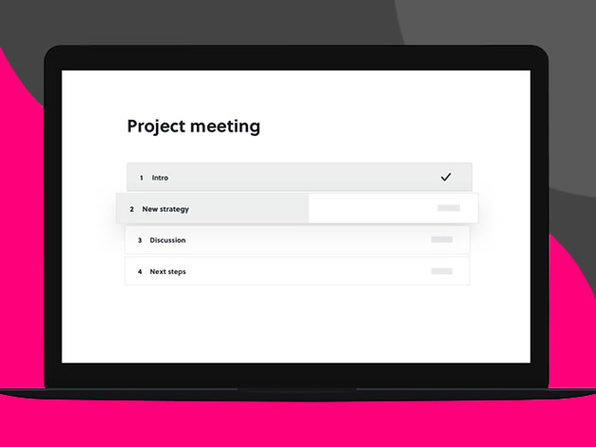 Meetings shouldn't be a waste of time and resources but they somehow always find a way off the rails. Pinstriped is designed to keep your meetings structured, on-task, and action-oriented. Just schedule the meeting, prepare an agenda, and Pinstriped streamlines the entire process by recording actions and decisions and giving you the power to share content and action-items in just a click.
Pinstriped Premium Plan: 3-Yr Subscription – Your Easy Way to Prepare & Run Successful Meetings – Only $29.99
Goals by KeepSolid Business Plan: Lifetime Subscription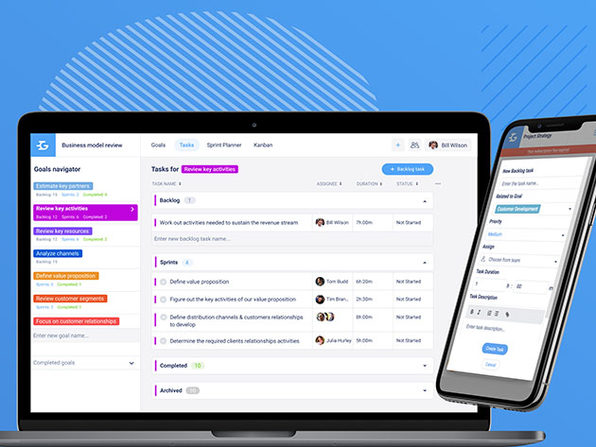 Oftentimes, increasing the efficiency of your work from home business takes getting rid of useless activities, work for the sake of work, and more. These are easy to discern once all your activities are planned and performed with a single, universal goal in mind. That's where Goals by KeepSolid comes into play. The Goals by KeepSolid is a versatile online project management tool. It's designed to help business owners and project managers perform goal-oriented management in a world of volatility, uncertainty, complexity, and ambiguity (VUCA). Featuring Mind Maps, Team Collaboration, Task Management, Roadmaps & Progress Tracking, this software fills a number of roles that are crucial for business. With Goals, your business will move even faster and reach targets with a single global goal in mind.
Goals by KeepSolid Business Plan: Lifetime Subscription – Boost Your Company's Efficiency with This Versatile Online Project Management Software – Just $49.99
Focuster Productivity App: Lifetime Subscription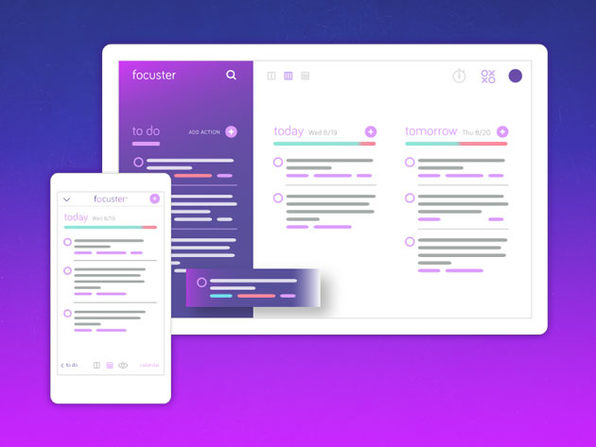 Did you know wasted hours of productivity translate to about $1,800 a month in lost revenue per person? Focuster is designed to help you work more efficiently, so you can get more done in less time and capitalize upon the tasks you complete. Prioritize tasks, auto-schedule them in your calendar, utilize smart reminders, track your progress, and much more. You'll wonder how you managed without it.
Focuster Productivity App: Lifetime Subscription – Boost Focus & Productivity By Turning Your To-Do List into An Organized Schedule – Only $59