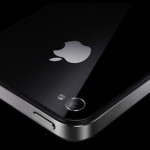 Twitter user Chronic Wire, claims that Apple will introduce unlocked iPhone 4s to the US Apple Store this Wednesday, the 15th of June.
The part numbers are MC603 (16GB, Black) MC604 (16GB, White) MC605 (32GB, Black), and MC606 (32GB, White)
If true, the claims from Chronic will mean you will be able to purchase an iPhone 4 and not have to sign a 12+ month contract with one of the carriers. It is expected that an unlocked iPhone 4 will cost in the region of $600 onwards.
Chronic Wire had earlier claimed that the part numbers represent an impending Macbook Air refresh but has since corrected this statement claiming his source mixed up the part numbers.
This news comes in the wake of an expected September launch date for the next generation of iPhone, the iPhone 5.