I've long been of the opinion that our electronic devices are more than just toys – they can really help us to improve our lives. Take this story, for instance, in which an iPhone (and the power of social networking) helped a mother reunite with her daughter after more than 5 years.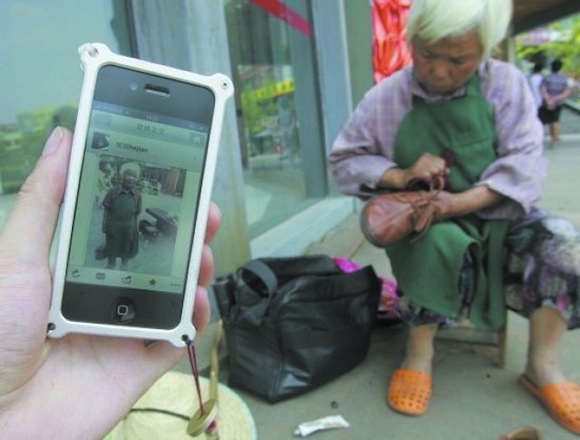 Shufang Zhong, a 71-year-old Chinese shoe-shiner, was able to reconnect with her daughter after more that 5 years apart, thanks to the iPhone, social networking, and the kindness of a random stranger.
The story goes that Zhong spotted someone on the street with an iPhone, and pleaded with him to take her photo and send it to her daughter. The iPhone user took the photo and uploaded it (and Zhong's phone number) to Weibo, China's equivalent to twitter. After just a few hours, the message went viral, and was reposted over 100,000 times. The matter even got news coverage.
Three days later, Zhong's daughter saw the picture and was able to reunite with her mother – a powerful testament of the power that our digital lives can bring to the world.