Rumors. Counter rumors. And more rumors. That's the story of the iPhone 4S, iPhone 5, iPhone+, iPhone Air,  and whatever else what you want to call it. It has long been rumored that Apple may knock it out of the park and announce the arrival of not one new iPhone but two new iPhones coming in September.
Yesterday, we reported that a "normal" iPhone 5 and a cheaper iPhone 5 may be arriving in a few short months. Today, a reliable source close to 9to5Mac chimed in with their 2 cents and added further fuel to the 2 iPhones in September rumor.
One will be a low-end variety that will address the cheap Android market, according to the source. The other will be a high-end device and will be an all new design. There will be no mistaking these two devices, they will be immediately discernible.
Apple's quickest route to smash the increasing popularity of cheap Android powered SmartPhones is to introduce their own entry level iPhone to compete in that market. At the moment Apple is focused on the high end of SmartPhones but with SmartPhones replacing demand for ordinary phones, Apple have to make a move to take their bite of the cherry.
Is an entry level iPhone that move?
If Apple were to introduce an entry level 2nd iPhone in September, all they would need to do is iPhone-ify the iPod Touch, make the screen a little bit better, add a few more bells and whistles, make it carrier free so that customers could buy a contract free "iPhone Mini" (terrible name – slaps self on wrist), sell it in Apple Stores and other retailers over the shelf, and price it under $300.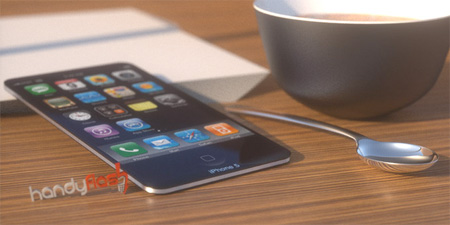 The only challenge I can see is that Apple would have to design the "iPhone Mini" into something that's sexy as hell in order to avoid it looking like a the iPhone 5's ugly and dumbed down cousin. But that shouldn't be a problem for Apple. They're pretty good at the 'ol product design.