This Mac tip is provided by Mark Greentree and was originally posted on Mark's blog – Everyday Mac Support. For more of Mark's tips visit his site, follow him on Twitter, or browse his archive of posts here.
How To: Clean Install Disables Magic Mouse Right Click In OS X Lion
Upon doing a clean install of Mac OS X Lion I noticed one thing that I still can not believe and that is by default, on Mac OS X Lion, Apple still has disabled the right mouse click in favour of the single one button mouse click that they are known for.
Please note that this does not effect you if you have done a basic upgrade to Lion from Snow Leopard.
I don't know about anyone else but I rely as part of my workflow on the right click so to turn it off by default just makes now sense. It is perhaps the most useful feature borrowed from the windows world.
In order to turn the second mouse click on simply proceed to your System Preferences and then click on Mouse as highlighted below: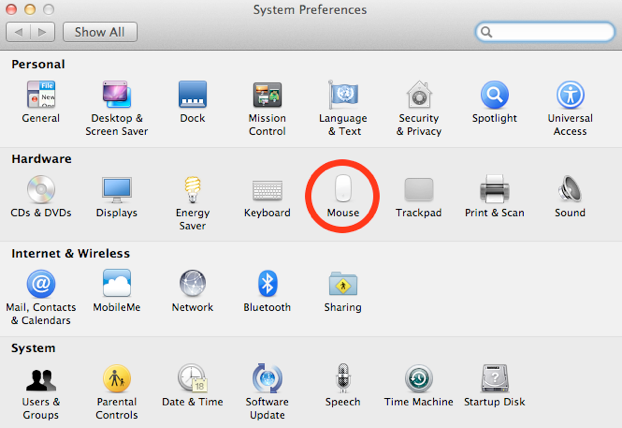 When in this area you will see the second option down in the point and click tab which says Secondary Click. Looking at the image below you will notice that it is deselected: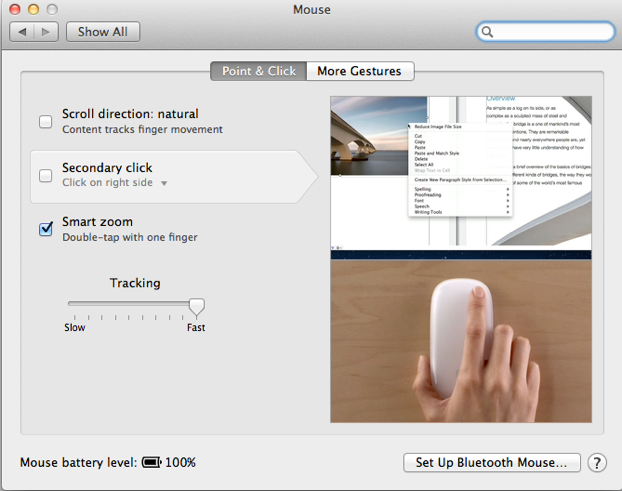 In order to turn this feature on make sure that you have the tick box selected. You will see the option is now turned on in the image below: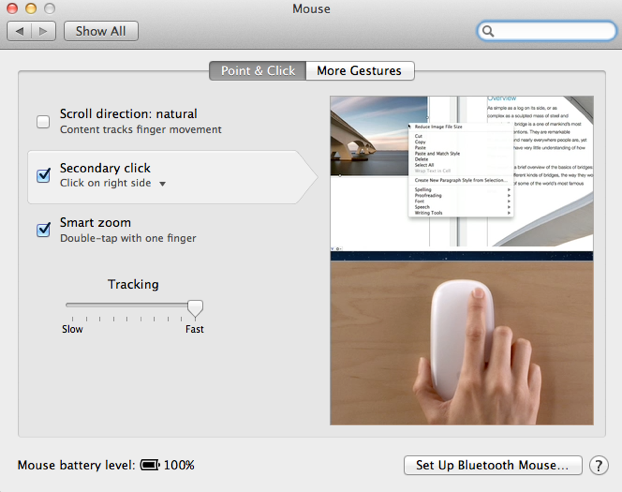 In this same area you will notice that you can also assign which side of the mouse will be used for the secondary click. By default it is the right side as that is more common however if you are left handed then you will want to select the left side by simply clicking the drop down option as shown below: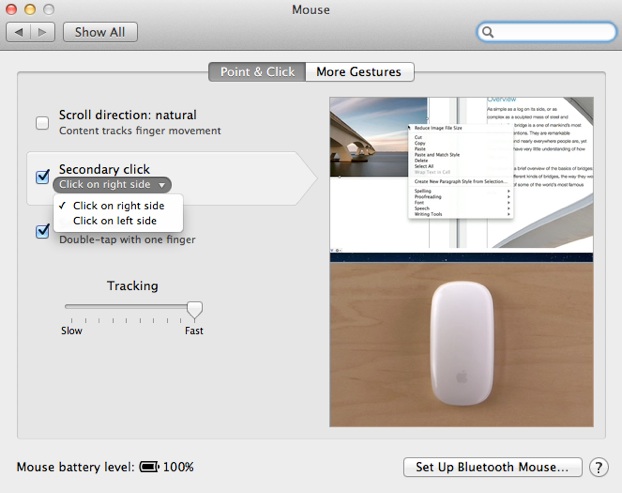 When you are happy with the change you have made simply exit the system preferences and that preference will save until such time as you decide to alter it.
For more helpful tips, check out our full collection of tutorials by visiting our How-To category!