This Mac tip is provided by Mark Greentree and was originally posted on Mark's blog – Everyday Mac Support. For more of Mark's tips visit his site, follow him on Twitter, or browse his archive of posts here.
How To: Translucent Menu Bar In Mac OS X Lion
By default your Mac's Menu Bar which is located at the top of the display will be translucent allowing you to see a partial area of the background behind it. This view is shown in the image below:

If you are like me, you tend not to like this view and would prefer a solid grey gradient as shown below:

In order to make the subtitle change you will need to navigate to System Preferences then go into Desktop & Screensaver. At the very bottom of this window in the Desktop tab you will notice an option for Translucent Menu Bar as highlighted below: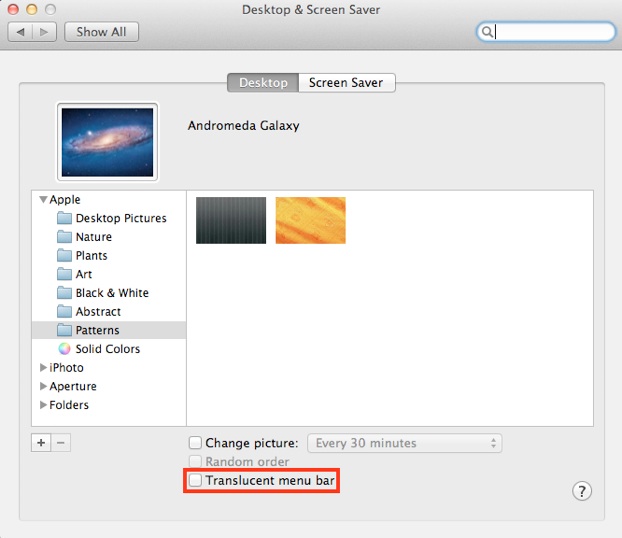 You will noticed I have deselected this option. By doing do my menu bar will be a solid grey gradient. Selecting the option will make the menu bar translucent.
For more helpful tips, check out our full collection of tutorials by visiting our How-To category!