The popular Hulu Plus app is feature complete and ready for the Apple TV, reports 9to5Mac, and has been for at least a month, but Apple has decided to withhold the release for political reasons, feating that the app could eat into their iTunes cotent sales on the device.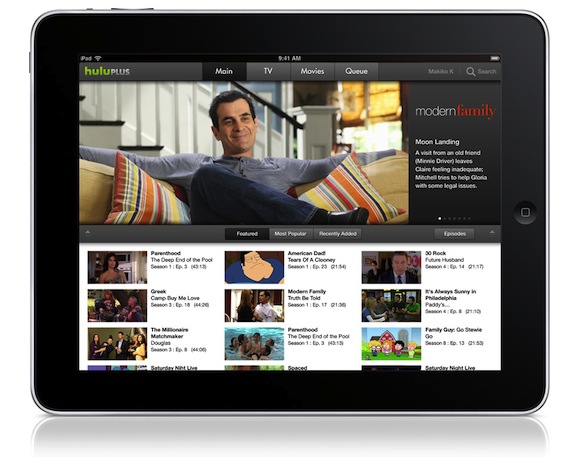 Apple has apparently been running the app on devices internally for some time, and is hesitating to release it to the public due to concerns that it will cannibalize their sales.  Unlike Netflix, which mostly features older programming, Hulu Plus contains newly released content which could compete with content available for purchase through iTunes.
The app has been available on iOS devices for some time, with support for AirPlay streaming specifically disabled. The app can be used through AirPlay mirroring or by connecting your iPad to your TV through HDMI, but will not play back content in HD like Netflix and other apps.
Hulu Plus remains an option on devices such as the Roku, or lesser-known devices like Western Digital's TV Live.