Apple's stock has performed like a champ over the last year or so, hitting all sorts of new record highs, and leaving the company with a value of over $500,000,000,000. But that's just the beginning – according to Apple co-founder Steve Wozniak, Apple could easily reach $1000 per share!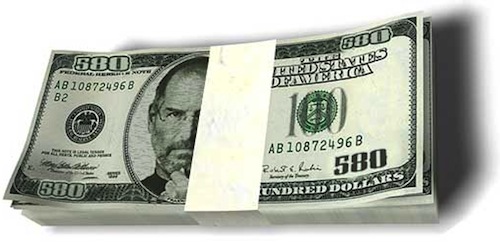 In an interview with CNBC anchor Brian Sullivan, Woz stated:
You know, people talk about $1,000 stock price. At first you want to doubt it but I actually believe that, and I don't really follow stock markets. Apple is on such a winning course because it's encapsulated all of its different big products that I mentioned, they all work together so well that you are in a course that if you buy a product from another company it doesn't really do as much as one from Apple does. So Apple has a large room for growth.
Indeed, with the continued popularity and strong demand for Apple's popular iPhone and iPad, and the steady rise in Mac sales, it's hard to imagine Apple's financial performance doing anything but increasing – and that's good news for consumers and investors alike.