Following the release of their Q3 2012 earnings report, Apple announced during their quarter earnings conference call that they now have a whopping $117 billion is cash reserves, compared to the $110 billion reported last quarter.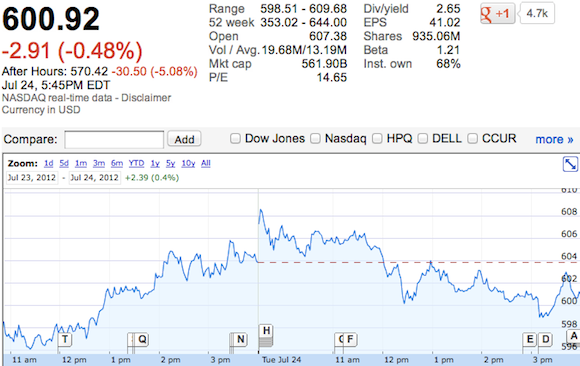 The $7 billion increase comes despite Apple's decision to begin offering a dividend, and represents continued strong sales and demand for almost all of their products, as well as overall increased consumer spending.
There can be little doubt that, while Apple's earnings might not have been as high as Wall Street expected, the company is still doing extremely well. AAPL closed with a market cap of 561.90B, and remains the most valuable company in the world.