Although NFC, (Near Field Communication), has yet to take off, many of the iPhone's competitors are already producing smartphones with NFC capabilities. There has been some discussion of whether Apple will join the NFC fray, or come up with an alternative of its own.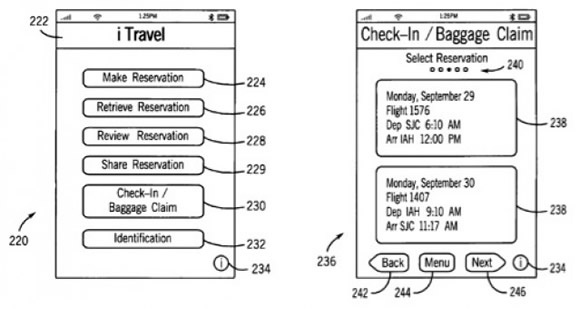 Cult of Mac:
Since the company unveiled Passbook in iOS 6, that debate has hit an all-time high. Passbook would work wonderfully with NFC, and would allow us to ditch physical cards and tickets in favor of a "contactless" system in which we just hold our devices up to a sensor. And according to a newly granted Apple patent for "iTravel," it appears the Cupertino company is just as excited about that prospect as we are.
The patent, which was uncovered by UnwiredView, describes a new ticket service just like Passbook that works with NFC: "The main focus of the patent is how you would use your next iPhone with NFC chip at the airport check-in. It includes loading your ID info such as picture, retinal scan and fingerprint data from modern passports with embedded radio frequency identification tags. Collecting your ticket information from reservation confirmation e-mails/notifications, or extracting reservation images via optical character recognition software, barcode-reading software, or QR-code-reading software. Providing the necessary information at the NFC equipped check-in counter, and receiving the boarding pass with luggage info in exchange. Using the stored ID to pass through airport security, etc."
No more making sure not to lose boarding passes, passports, and other papers, just make sure you haven't lost your iPhone, (because, you know, EVERYTHING you need for your trip is on there…), and you're all set!
The patent was filed back in September 2008, but was only recently granted by the U.S. Patent & Trademark office.