Among the many new features introduced with OS X Mountain Lion is one called Power Nap – a very unique and impressive new feature that allows 2011 and 2012 MacBook Airs and the Retina MacBook Pro to automatically download updates, retrieve emails and iCloud updates (including new Photo Stream images), backup to Time Machine and more.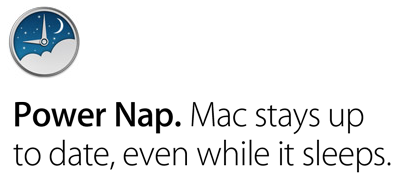 Unfortunately, the feature didn't work as planned when Mountain Lion was first released, leaving many compatible Macs without the cool new feature. Fortunately, Apple acted fast, and has released an SMC update for 2011 and 2012 MacBook Airs to enable the new feature.
Oddly, Apple has yet to release an update enabling the feature on the new Retina MacBook Pro, however – although it's likely that Apple will release an update soon for their shiny and ultra-thin new Retina-licious notebook.
The updates can be found on an Apple support page, which continues to list the update for the Retina MacBook Pro as "coming soon," so keep an eye on that page for the latest on when the update will be available.