Following the success of their new Bad Biggies spinoff game, Rovio has update the original Angry Birds app with 15 new Bad Piggies themed levels, as well as 15 new "Surf and Turf" levels.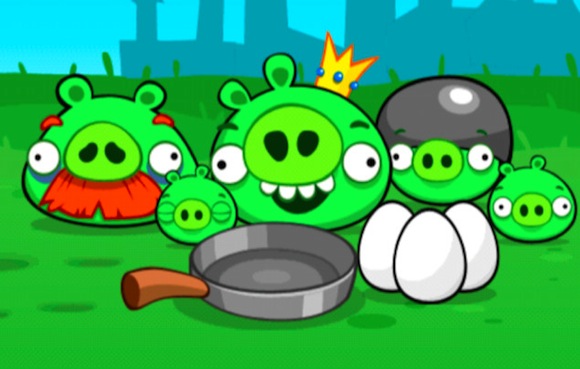 The Bad Piggies don't just have a new game — now they've taken over Angry Birds with 15 of the PIGGEST levels ever!
They have also added a bunch of new power ups for extra excitement, including Sling Scope, King Sling, and Super Seeds. The power-ups are available as in-app purchases, providing yet another stream of income to Rovio from their original App Store super-hit.
It's pretty amazing to see how far Rovio is able to stretch their original idea – the number of spinoffs, merchandise agreements, and expansions has been remarkable!
The update is available now for both iPhone/iPod touch and iPad.