As Apple continues to work away on top-secret projects in its labs, the company's research and development expenditures have grown by 33% this year, and could top $4 billion in fiscal 2013.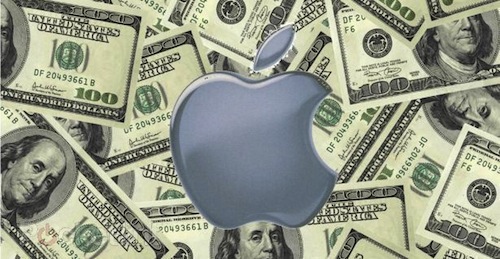 Apple spent an additional $278 million on research and development expenses in the recently concluded March quarter, the company revealed this week in a filing with the U.S. Securities and Exchange Commission, as discovered by AppleInsider. Compared to the same period in 2012, it's an increase of 33 percent.
Spending for R&D at Apple for the first six months of Apple's fiscal year 2013 is up $530 million year-over-year so far. That is a 33% increase for the same period of 2012. At that pace, spending will increase by over $1 billion for the year.
Apple stated in its filing that the new expenses were "due to an increase in headcount and related expenses to support expanded R&D activities." It characterized such expenses as "critical to its future growth," and indicated that investments in research and development will continue.
If Apple continues its current pace for R&D spending, it will easily surpass $4 billion in research and development expenses for the fiscal year 2013. Apple spent a total of $3.4 billion for R&D in fiscal 2012.
Apple Chief Executive Tim Cook fueled speculation as to what Apple could be working on when he said during Tuesday's quarterly earnings conference call that there are "a lot more surprises in the works" at Apple. He also commented that Apple was looking at offering devices in new product categories, and new services, comments that were unusually candid for the normally tight lipped CEO.