If you're one of the millions of people who have trouble falling asleep, and then staying asleep once you do, SenseLabs' recently released SenseSleep 1.0 app for iOS might be worth a groggy, sleepy-eyed look.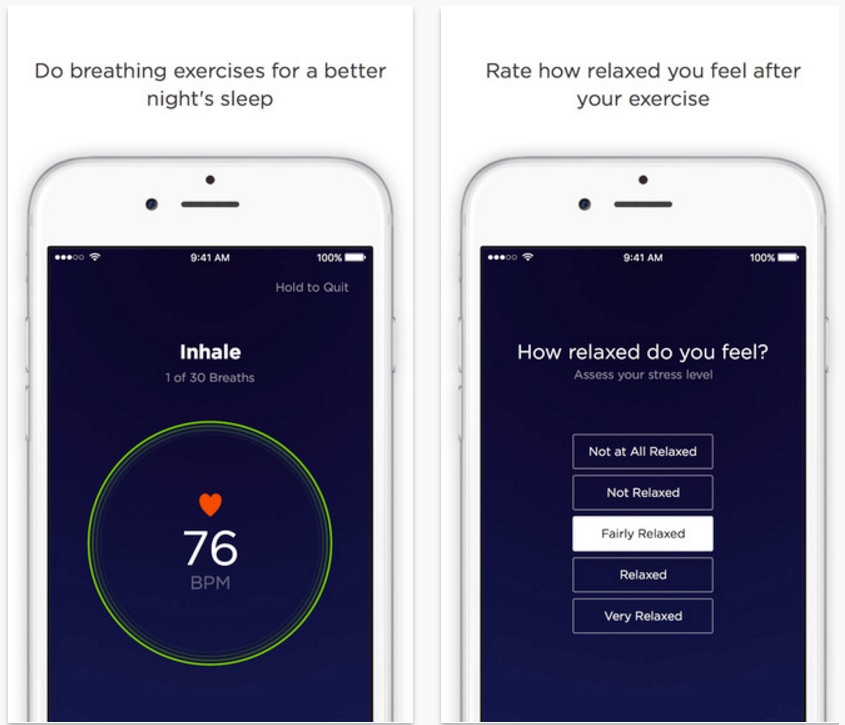 SenseSleep is designed to lower your heart rate, calm your brainwaves, and prepare your body for rest. The app claims it helps users "re-train their brain to regularly induce deep, nourishing and uninterrupted shut-eye."
The app uses a 3-step process to put users to sleep:
Step 1: Users record their heart rate, which is a reliable measure of relaxation – or lack thereof. An elevated heart rate virtually guarantees a poor night's sleep.

Step 2: Users are guided through controlled, yet simple breathing exercises designed by SenseLabs' neuroscientists to prepare them for rest by gently, safely and naturally lowering their heart rate, calming their brainwaves, and inducing a relaxed, sleepy state.

Step 3: Upon waking, users rate their night's sleep in on scale of 1 to 5 stars, which helps them identify patterns and track improvement over time.
I haven't tried it yet, I just found it this morning, but I'm going to give it a try. I also know a sleep deprived individual who happens to share a bed with me that might be able to use this. I'll report any improvement in sleep patterns, or lack there of, that we notice after trying the app out. The app description includes a disclaimer, saying: "This app is intended for recreational use and is not intended to treat, cure, or diagnose any medical condition." So, your mileage may vary.
SenseSleep 1.0 is free, and is available for iOS devices in the App Store. [GET IT HERE]