Apple's main production partner, Foxconn, has reportedly replaced 60,000 workers with robots at its factory located in Kunshan, China. The South China Morning Post reports the factory's workforce has shrunk from 110,000 workers to just 50,000.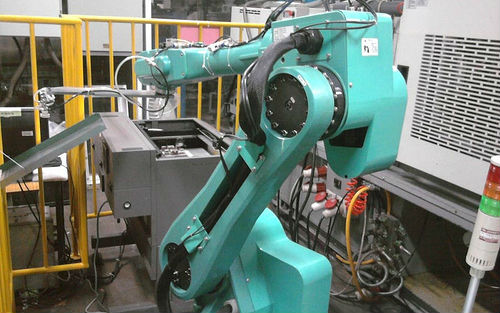 Foxconn has been working to deploy robots in its factories for quite awhile. Although they reportedly ran into some issues early on in the program, they have apparently worked out enough of the bugs to replace a large amount of workers in at least one plant.
The Post did not specify what devices Foxconn manufactures at its Kunshan plant, but factories in the area are known to have built approximately 51 million laptops and 20 million smartphones last year alone.
While moves by companies such as Foxconn to replace workers with robots will bring down labor costs, and will also relieve a bit of the pressure brought on Apple and its production partners related to worker conditions, it will also mean fewer jobs, which is one piece of leverage Apple uses to gain concessions from local governments when proposing new plants.
9to5Mac notes more than 500 companies in the Chinese province of Dongguan have spent a total of $630M on robot and AI technology to replace human workers since September 2014.