Apple on Thursday added 29 new Flyover locations to its Apple Maps service, along with traffic and transit data for a number of international localities.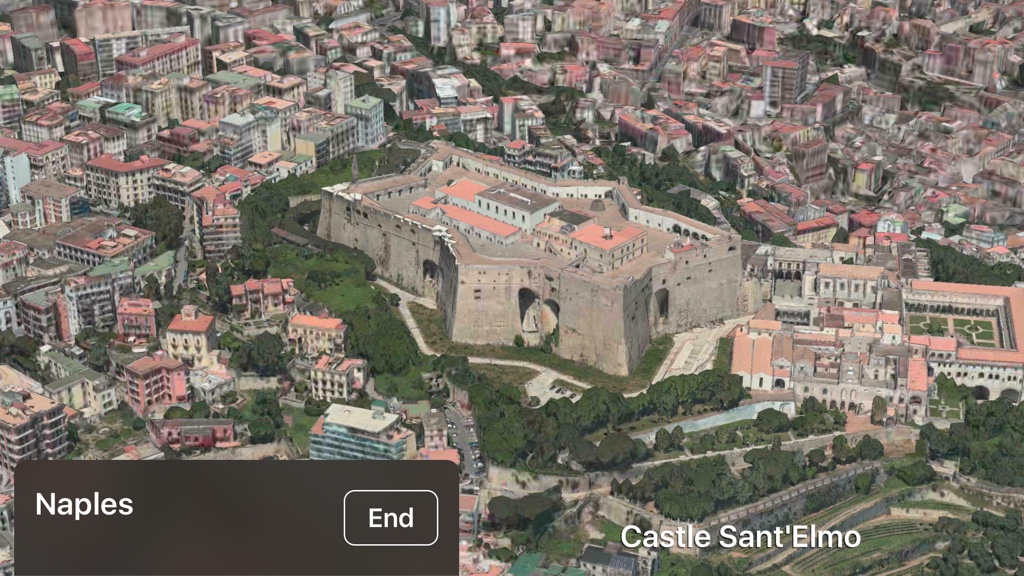 Posted to Apple's iOS 9 feature availability webpage, today's Maps additions bring 3D Flyover coverage to a number of U.S. cities and popular tourist destinations in Italy, Japan, Mexico and Spain.
The Flyover feature in Apple Maps offers a combination of high-resolution photos with three-dimensional models which results in a bird's eye view of various locales. The view offers a look a landmarks, buildings, and other points of interest for an area.
Flyover is now available in the following areas:
Acapulco, Mexico
Akita, Japan
Allentown, PA
Catalina Island, CA
Columbia, SC
Cuernavaca, Mexico
Gijon, Spain
Hagi, Japan
Hakodate, Japan
Hamamatsu, Japan
Hermosillo, Mexico
Kumamoto, Japan
La Paz, Mexico
Leipzig, Germany
Martha's Vineyard, MA
Naples, Italy
Oaxaca, Mexico
Omaha, NE
Pinnacles National Park, CA
Porterville, CA
Poughkeepsie, NY
Puebla, Mexico
Rochester, NY
Springfield, MA
Stoke-on-Trent, UK
Tallahassee, FL
Tsunoshima, Japan
Vigo, Spain
Visalia, CA
Apple also added traffic data for Chile, Hungary and Vatican City. Public transit information was recently added for Atlanta, Ga., Denver, Colo., and Miami, Fla.
Transit information was added to Apple Maps alongside the debut of iOS 9 last fall, and offers route information and departure times for a variety of transportation services, such as buses, trains, and ferries.
Apple has been steadily adding transit information for a number of cities since the feature's debut. The company hinted that the feature will include information for Japan's transit system upon the release of iOS 10, this fall.