While an Apple Watch 2 hasn't been officially announced by Apple, if and when one is released, the company could sell as many as 6 million units of the new device in its first few weeks. A new survey from used device buyer/seller NextWorth indicates the new Apple Watch could sell more units in its first 6 months than the original has sold in its entire history.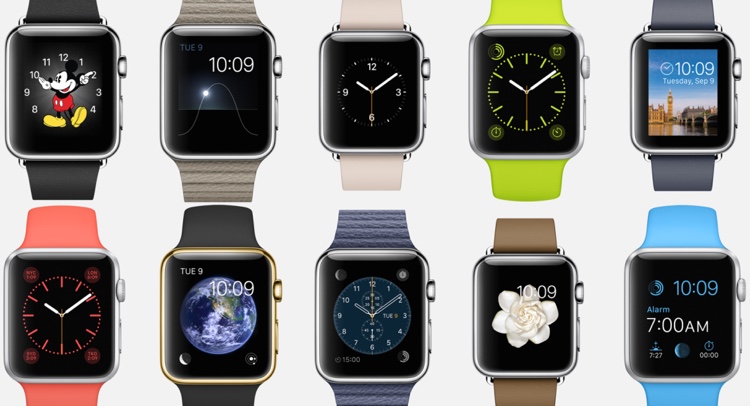 NextWorth surveyed 540 current smartwatch and fitness tracker owners, and came up with some interesting data. Two key findings related to the Apple Watch are that 50% of current Apple Watch owners say they'll upgrade, and 22% of non-smartwatch owners plan to buy one this year. NextWorth data suggests Apple will sell 6.8 units of the second-gen Apple Watch to existing owners alone.
A recent report from Strategy Analytics calculates Apple sold around 13.6 million first-generation Watches, which, while considered a "failure" by some industry observers is actually more than the number of iPhones sold in its first year of sales. (Apple sold 6.1 million first generation iPhone units over five quarters.) Plus, the Apple Watch is only useful to customers who already own an iPhone, narrowing down the pool of buyers considerably.
The survey doesn't indicate that everything is rosy for the Apple Watch, however, as it also notes that within 3 months of purchase, consistent wearing of the device drops by 10%, and continues to fall, with 1 in 3 folks who say they've owned their Apple Watch for more than nine months saying they still wear it daily.
Survey Results
When survey participants were asked: "What would make them use their devices more", they replied:
57% Longer battery life
37% Easier/faster to charge
36% More stylish design
31% Wi-fi enabled
30% Useful fitness apps
26% Better integration with health apps I use
24% Faster switching between apps
20% Simpler user interface
19% More personalized design such as custom watch face choices
18% Replaces credit card by making watch a payment method for online and/or offline shopping
17% More accurate tracking of heart rate
14% Emergency alert and calling
12% Voice activation such as SIRI
(It should be noted the above replies reflect the desires of a combined pool of both smartwatch and fitness tracker wearers, rather than just those of Apple Watch users.)
While no official announcement has been made about the release of a second-generation Apple Watch, it is widely expected that Apple will debut a new model later this year. The new Watch, while remaining similar to the current model on the outside, is expected to offer a number of internal upgrades, such as a faster processor, better battery life, and other incremental upgrades.
Apple's new watchOS 3 operating system, currently in beta testing, offers a number of improvements that bring better performance, faster app switching, an improved user interface, more custom watch face options, and more to both first-generation and any possible later versions of the Watch that Apple may release.
(Via Computerworld)