Apple on Tuesday released tvOS 10 to the public. The update for the fourth-generation Apple TV brings a number of new features, including enhanced Siri capabilities, topic-based search, Live Tune-In for live channels, improved HomeKit abilities, a dark mode for an improved viewing experience in dark rooms, single sign-on for apps, and new features for Photos and Music. (Gizmodo says Apple has delayed single sign-on until later this year.)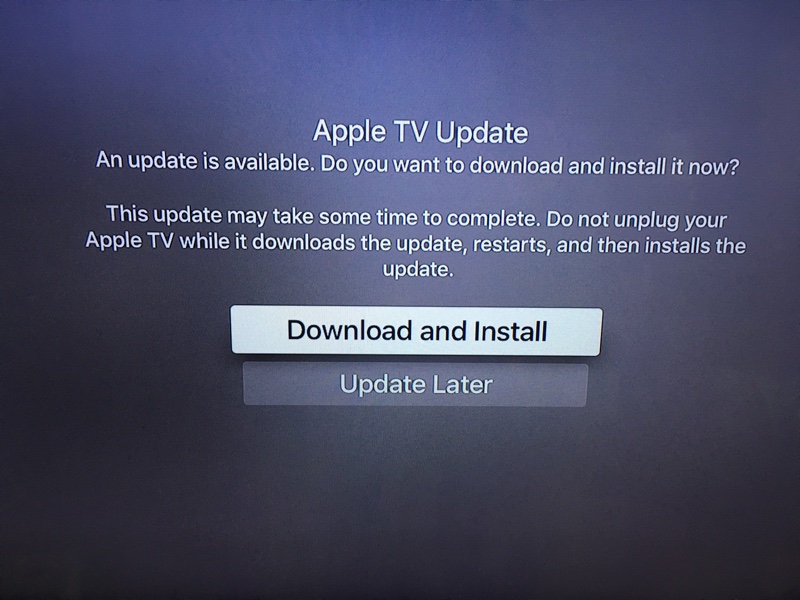 Installing the tvOS Update
If your Apple TV is set to automatically update itself, you don't need to do a thing. The next time you access the unit, it should be ready to go. However, if it hasn't updated automatically, or you're more of a hands-on kind of user when it comes to updates, here's how to update your little black box.
Press the Home button on your Apple TV remote to be returned to the device's Home screen. (Or, you can repeatedly press the "Menu" button on the remote to back out slow and easy. Totally your call.)
Find the Settings app's icon and launch it by clicking on it.
Go to "System" and click the "Software Updates" menu option there.
In the "Software Updates" menu, click on "Update Software."
The Apple TV will check for an update, and when it finds tvOS 10, it will ask you if you want to "Download and Install" the update. Click on the "Download and Install" button.
Your Apple TV will download the update.  Wait for it to complete.
Once the download is complete click on "Update Now."
A black screen will appear with, (say it with me) a white Apple logo, and a bit of text explaining explaining what's going on. When the update completes, the Apple TV will reboot, and you'll have a fresh install of tvOS 10, ready to experience all of its wonderful new features.
Easy-peasy, right? Enjoy your new operating system, and have fun exploring all the new features tvOS 10 brings to the Apple TV.