iFixit has performed that teardown voodoo that they do so well on the new 4K 21.5-inch iMac, and surprisingly, everything in the darn thing ISN'T soldered in! Apple's new all-in-one computer has both removable RAM and a modular Kaby Lake processor, neither of which are soldered in.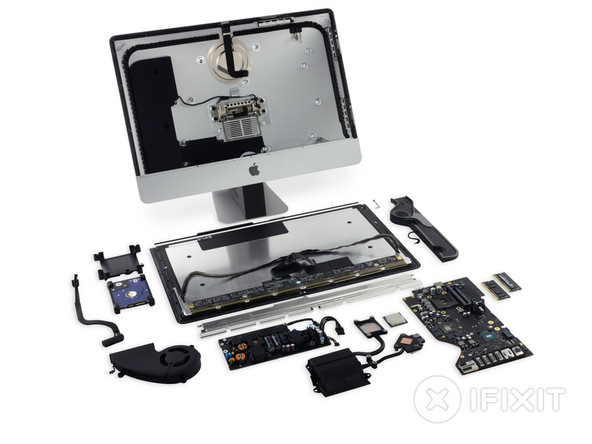 iFixit took apart Apple's $1,299 3.0GHz stock model, which boasts 8GB of 2400MHz DDR4 memory, a Radeon Pro 555 graphics card with 2GB of VRAM, and a 1TB 5400-RPM hard drive.
After working through the adhesive that keeps the 4K display attached to the iMac's housing, they discovered that the memory modules are not soldered in as they traditionally have, but instead reside in two SO-DIMM slots.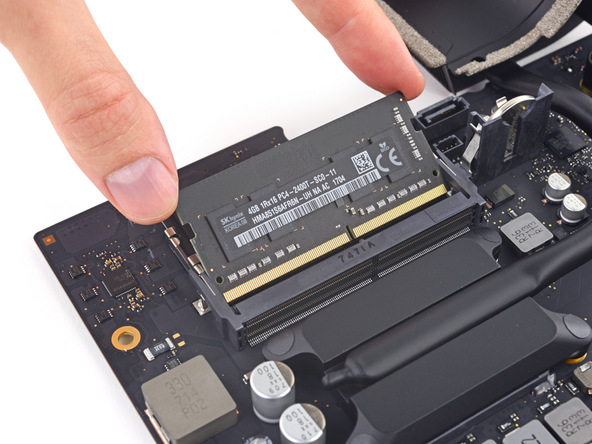 The Intel SR32W Core i5-7400 Kaby Lake processor makes a standard LGA 1151 CPU socket its home, meaning it can be easily replaced or possibly even upgraded without dragging the reflow station out.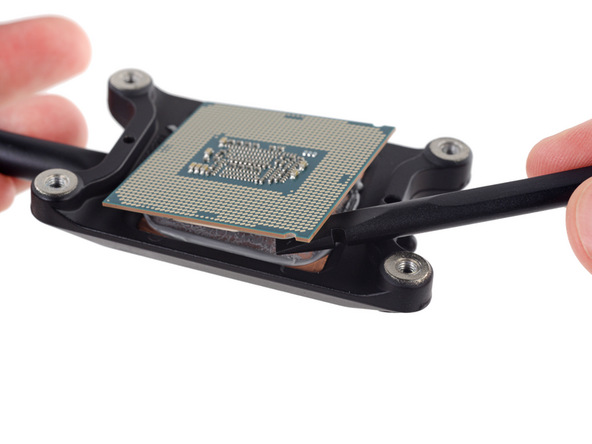 The last 21.5-inch iMac with expandable memory debuted in 2013, and the last to feature a modular CPU was released in 2012, so this is a big change for the Cupertino firm.
Of course, these components should still be considered as not replaceable by the average users, due to the pain in the butt method required to take the darn thing apart. Oh for the days of external memory hatches that you could pop open for a quick memory upgrade! But, if you have the right skills and tools, well… Let's just say that it is possible.
The new iMac still only scored 3 out of 10 for repairability due to the difficulty in opening the unit up and accessing the components. (10 being easiest to repair.) Still, that's a 3X improvement over the 1/10 the 2015 iMac was rated.
The full teardown can be appreciated on the iFixit website.