A new report from CNBC claims Apple has a secret team within its health unit working on turning the iPhone into a "one-stop-shop" for medical records information.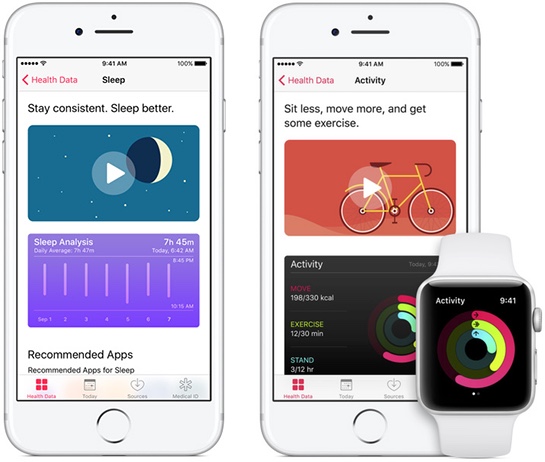 CNBC has learned that a secretive team within Apple's growing health unit has been in talks with developers, hospitals and other industry groups about bringing clinical data, such as detailed lab results and allergy lists, to the iPhone, according to a half-dozen people familiar with the team. And from there, users could choose to share it with third parties, like hospitals and health developers.
A CNBC source told them that Apple is taking a look at startups in the cloud hosting space as possible acquisitions that might fit into its plans. Any such acquisition would help Apple learn how to safely and securely manage health data.
The report says Apple has been in discussions with members of health IT groups that are working to defragment health data:
These include "The Argonaut Project," a private sector initiative that is promoting the adoption of open standards for health information, and "The Carin Alliance," an organization that is looking to give patients a central role in controlling their own medical data.
Currently, patients information cannot be easily shared between doctors. The information tends to be stored in PDF files sent by email or hard copies sent by fax machine. Patients who do have access to "patient portals" to access their medical history are often met with a poor user experience, and a limited amount of information.
Bud Tribble, Apple's vice president of software technology is said to be spearheading the talks with The Carin Alliance. Tribble's background is in the health industry, as he is a train physician, and worked in medical research.
The company has also hired some of the top developers involved with FHIR, an increasingly popular protocol for exchanging electronic health records. These people include Sean Moore, an Apple software engineer who previously worked at medical records giant Epic Systems, and Ricky Bloomfield, a physician from Duke University with a background in medical informatics.
Apple's previous efforts in the healthcare field have been concentrated on using its iPhone and Apple Watch devices to focus on collecting and storing fitness and wellness information. So, such a move as described above would mean quite a deviation from its current strategy.