Apple has extended free repairs for Apple Watch users who have seen the back cover of the watch separate from the device. The free repairs have been extended to three years, regardless of warranty coverage.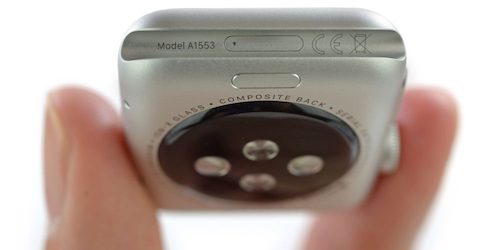 The change should apply to any first-gen model —Sport, Standard, Edition, or Hermes —even if a previous warranty has expired. To arrange a repair, people must contact an Apple store, an authorized service provider, or else Apple's remote support staff.
For example, if you bought an Apple Watch in April 2015, it is eligible for a free repair until April 2018. Owners who have already paid to have a separated back cover repaired may be able to obtain a refund by calling Apple Support.
Apple has determined that under certain conditions on some Apple Watch (1st generation) devices the back cover may separate from the watch case. Apple will service eligible devices free of charge. Apple will authorize coverage for three (3) years from the date of purchase.
The issue has been a well-known one, having first reared its ugly head in 2015. The part will appear to be separating when taking the Watch off of its magnetic charger. The reason for the defect isn't known for sure, although some speculate Apple did not use a strong enough or sufficient amount of glue to secure the back cover.
The issue appears to be limited to the first-generation Apple wearables, as similar issues with the Series 1 and Series 2 Apple Watch lineups have not been noted.