When you bought your Apple Watch, you probably loved it when a new app automatically showed up on your new wearable device each time you installed an Apple Watch-compatible app on your iPhone. But now, after a year or so, you know that just because an app advertises a version for the Watch, it doesn't mean that it's necessarily useful.
If you're tired of that cluttered apps screen on your Apple Watch, there's an easy way to prevent apps from automatically showing up each time you install a new Watch-compatible app on your iPhone.
How to Stop New Apps From Automatically Installing on Your Apple Watch
1.) On your Apple Watch-connected iPhone, open the "Watch" app.
2.) On the "My Watch" screen, tap the "General" menu option.
3.) On the "General" menu screen, scroll down until you see a toggle-switch option labeled, "Automatic App Install."
4.) If the switch is turned on, (it'll be green when it's turned on), tap it to shut it off.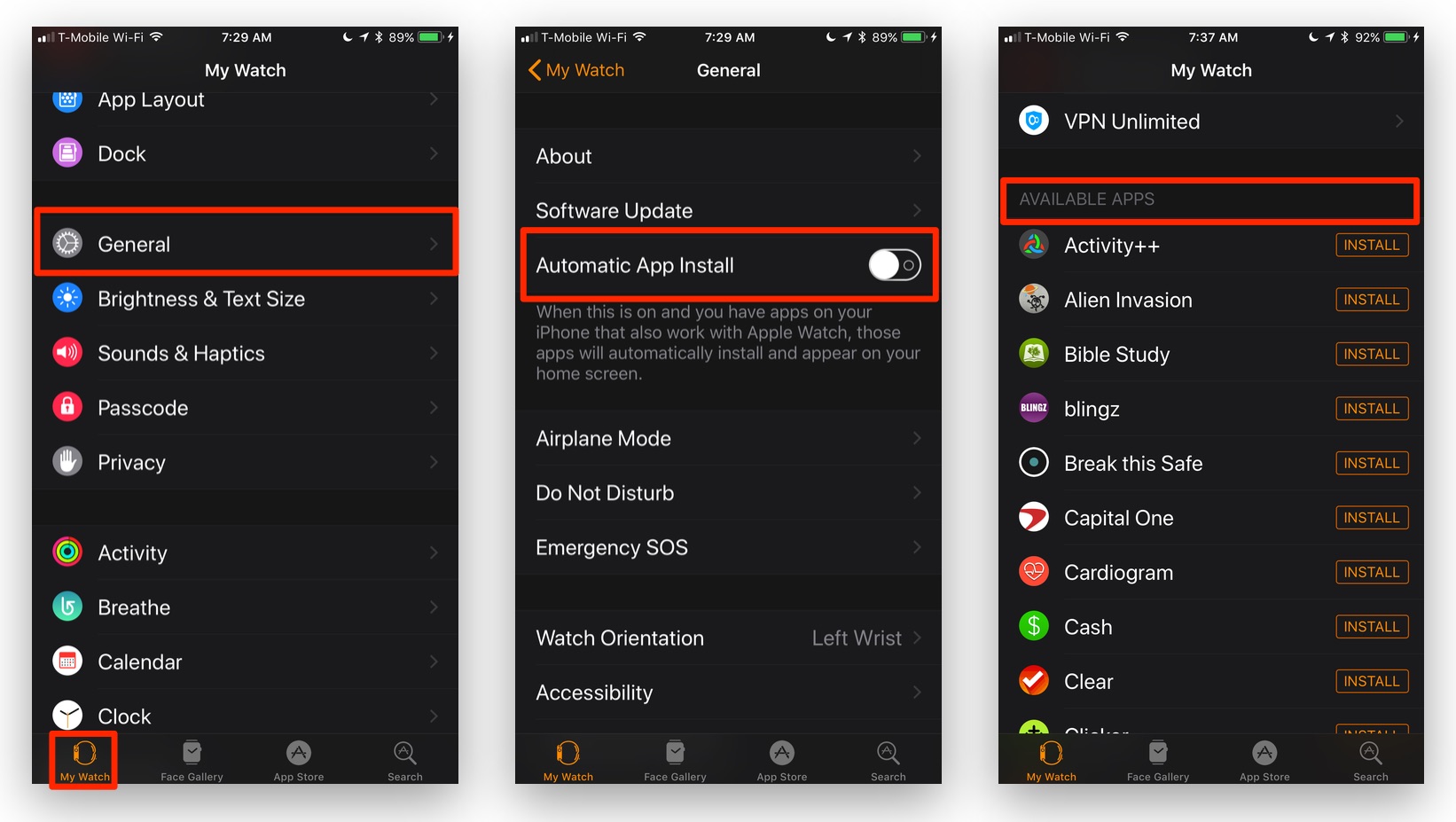 Now, whenever you install an iPhone app that happens to have a Watch app included, it won't automatically show up.
If you do find you want to include one of your recently installed apps on your Watch, simply scroll down a bit farther on the "General" menu screen until you see the "AVAILABLE APPS" section, as shown above. Here, you can tap the "INSTALL" button for any of the listed apps, and it will be installed on your Watch.
For more tips and tricks that can help you make better use of your Mac, iOS device, Apple Watch, or Apple TV, be sure to visit the "How To" section of our website.