There has been a flurry of Apple TV-related news in the last day or two, some good, and some disappointing. You decide for yourself, which is which.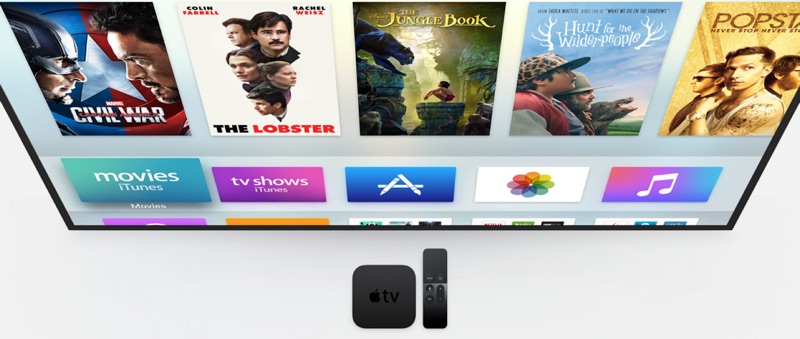 Amazon Prime Video App Delayed?
Recode reported on Tuesday that the Amazon Prime Video app, announced for a summer 2017 release, may be delayed. The publication says its sources tell it the app may not be ready in time for debut at the September iPhone event where a 4K Apple TV model is expected to debut.
The Amazon Prime Video app has long been the Holy Grail for Apple TV-owning Amazon Prime members, as it is one of the few major streaming video apps still not available on Apple's set top box.
Apple Argues Over Price of 4K Movies With Studios
The Wall Street Journal reports Apple is in discussions with the movie studios about the 4K content to be offered in iTunes once the new 4K-capable Apple TV debuts later this year.
Apple is said to want to keep the price of 4K films at around the $20 mark which is what Apple currently charges for new 1080p HD releases. The studios would like to see a price of $5 to $10 more for the 4K content.
Such a price jump could prove to be a tough sell to consumers, as Netflix subscribers currently have access to 4K content for just a few dollars more a month over the standard Netflix subscription cost. Amazon Prime members can view selected 4K "Prime" content at no added cost over their standard price.
Apple Wins Technical Emmy for Apple TV Siri Integration
TechCrunch reports Apple has received a Technical Emmy for "Contextual Voice Navigation for Discovering and Interacting with TV Content." 
The award is for Apple's integration of their virtual assistant "Siri" with the fourth-generation Apple TV's interface. The feature allows users to make use of voice commands to search for content. ("Show me all comedies starring Ryan Reynolds.") users can also use Siri to rewind a bit by saying, "What did he say?"