While Apple's AirPods wireless earbuds have proven popular, one complaint many have had is the rather limited amount of control users have over their music using just their AirPods Controls.

In iOS 10, users are limited to double-tapping their AirPods to either summon Siri, or to play and pause their current song. Plus, both AirPods were assigned to the same command.
However, with the release of the iOS 11 beta, users can now assign double-tap commands to individual earpods, and can set them to summon Siri, play/pause, skip to the next track, or go back to the previous track.
How to Customize Your AirPods Controls in iOS 11
To customize your AirPod controls, do the following:
1.) Go to: "Settings" -> "Bluetooth."
2.) Check here to make sure your AirPods show as "Connected."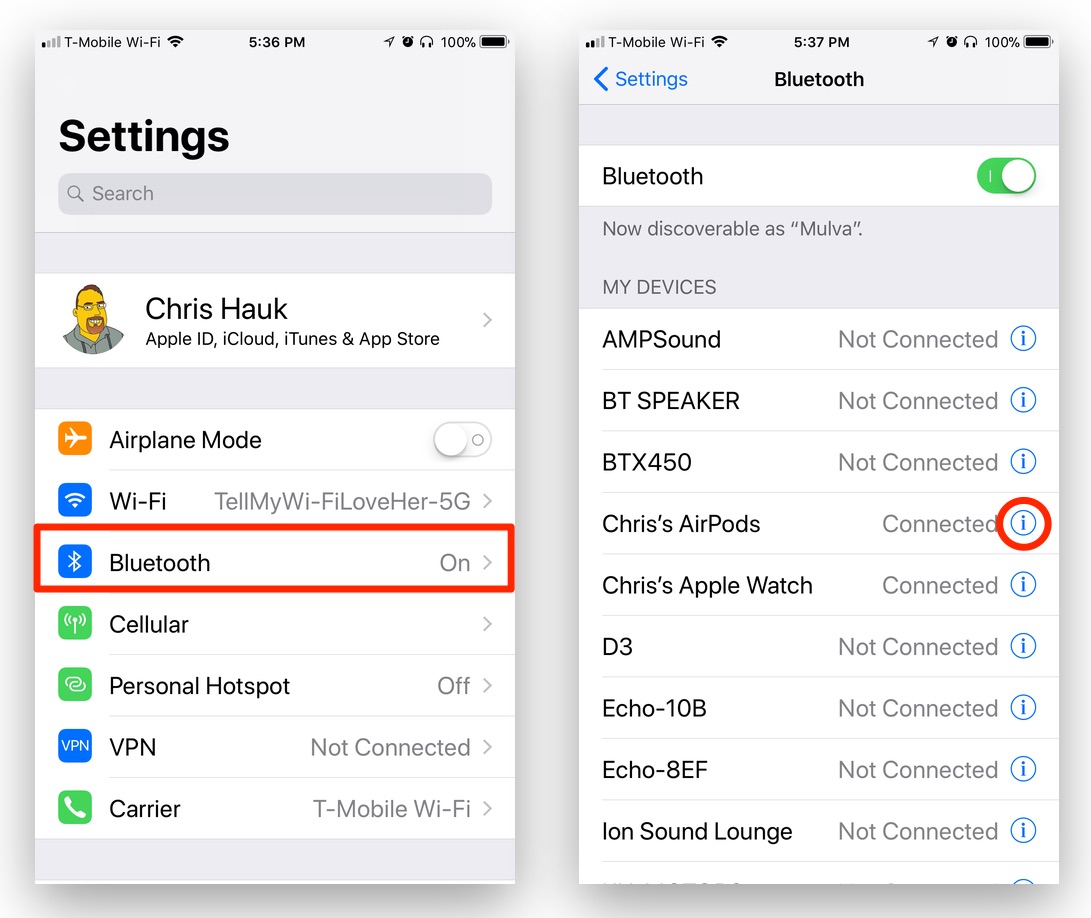 3.) Tap the ⓘ symbol to the right of the AirPods menu option.
4.) On the AirPods screen, look for the "DOUBLE-TAP ON AIRPOD" menu.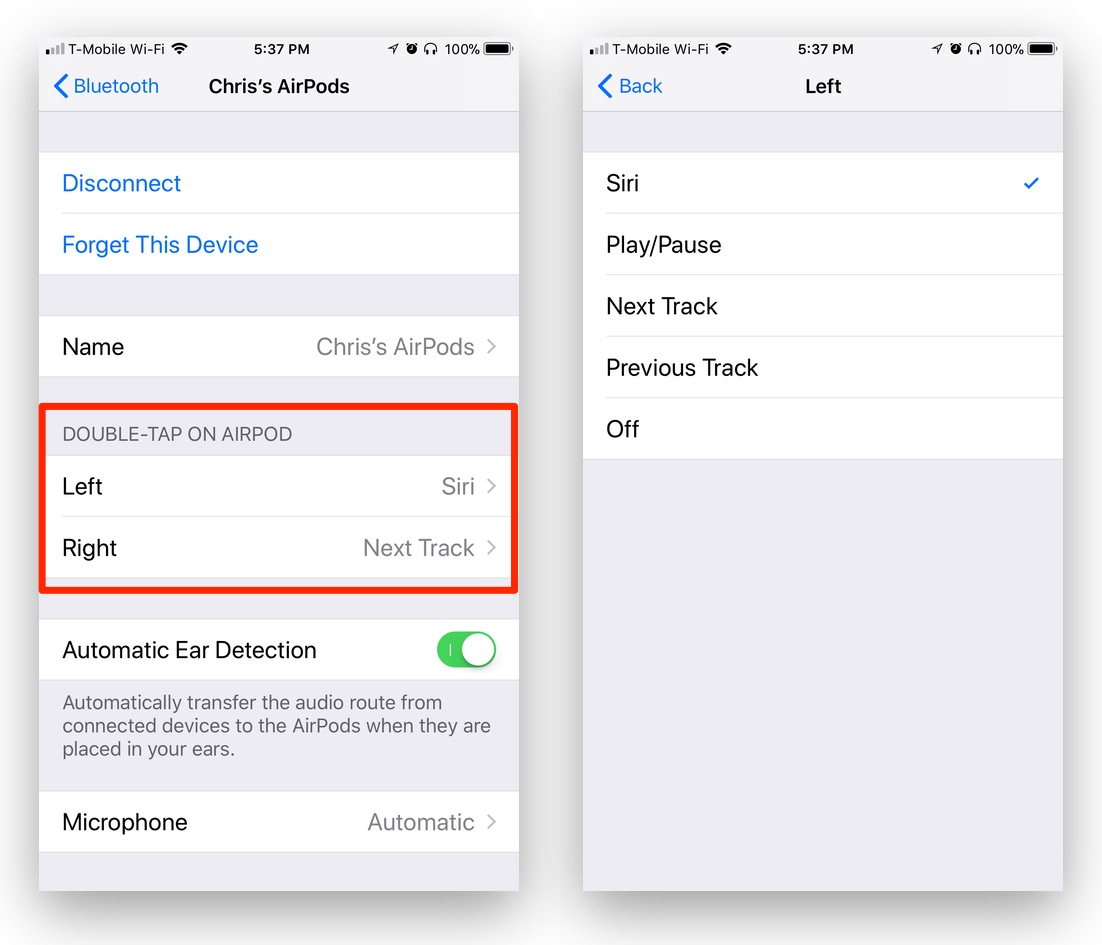 5.) Here, you can set the preferences for your left and right AirPods controls.
Note 1: This is iOS 11 only, so you won't see any of this if you're not running the iOS 11 beta on your device. Also, your AirPods do need to be connected to your device to see any of this.
Note 2: These feature are included in the current beta of iOS 11, and could be removed or modified before the final release is pushed to the general public in September.
For more tips and tricks that can help you make better use of your Mac, iOS device, Apple Watch, or Apple TV, be sure to visit the "How To" section of our website.