Your Internet Service Provider (as well as other less than reputable parties), can monitor your every move on the internet. Plus, they can share that information with advertisers and others. Plus, the U.S. government has shown interest in its citizens' internet activities.
Luckily, there is a tool available that can keep your online activities under wraps. It's called the Tor Network.
What is Tor?
The Tor network is a group of volunteer-operated servers that allows people to improve their privacy and security on the Internet. Tor's users employ this network by connecting through a series of virtual tunnels rather than making a direct connection, thus allowing both organizations and individuals to share information over public networks without compromising their privacy. Along the same line, Tor is an effective censorship circumvention tool, allowing its users to reach otherwise blocked destinations or content. Tor can also be used as a building block for software developers to create new communication tools with built-in privacy features.
We've already discussed how to use Tor on your Mac to protect your internet activities, now let's take a look at how to make use of the Tor network on your iOS device.
Installing and Using the Tor Network on Your iOS Device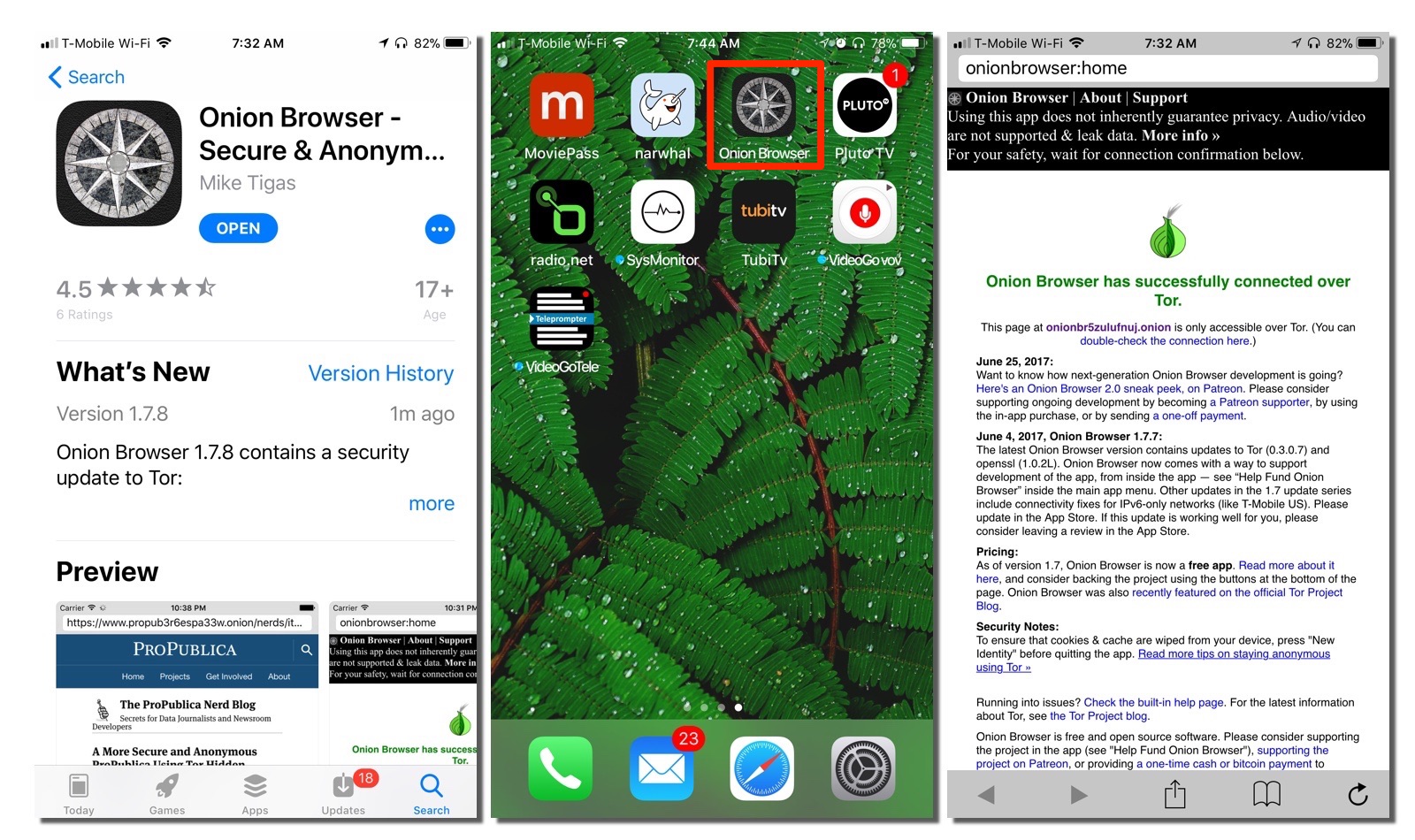 1.) Download the Onion Browser for iOS from the App Store. The app is free.
2.) Tap the "Onion Browser" icon to start the app.
3.) When the app loads, tap "Connect to Tor," to connect to the internet via the Tor network.
4.) The app will initialize and connect to the Tor network, telling you when it has successfully connected to the network.
5.) Once the Onion Browser has successfully connected, browse the web as usual.
Note: Browsing via a Tor-connected browser like the Onion Browser will be slower than when you are browsing via an unprotected internet connection, or even a VPN connection. Your traffic is being routed via Tor relays located around the globe, so your traffic has a longer way to go than normal.
Also, some websites won't work properly due to the Tor network's security features which works to protect your connection from such security hazards as data and IP leaks.
For more tips and tricks that can help you make better use of your Mac, iOS device, Apple Watch, or Apple TV, be sure to visit the "How To" section of our website.