The Wireless Power Bank + Wireless Charger Adapter provides the convenience of a power bank, but with no messy cables.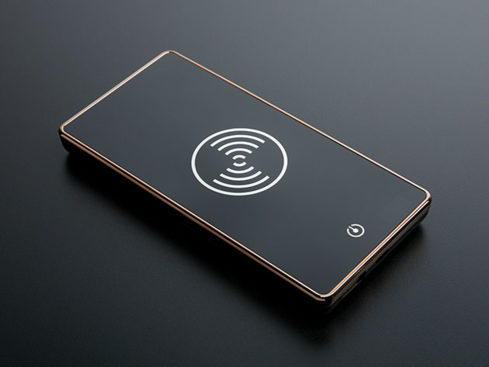 Wireless Power Bank + Wireless Charger Adapter (Black/iPhone) – The Next Evolution in Power Bank Technology: Qi-Enabled, Wireless Charging for the iPhone X, Galaxy S8 & Beyond – Just $68.25 $58 with coupon code: GIFTSHOP15
DESCRIPTION
The JS Wireless Power Bank is the latest in power bank technology, offering the convenience of a traditional power bank without the hassle of messy cables. Compatible with any Qi-enabled device or device equipped with a Qi receiver, this portable battery is a must-buy for any modern smartphone owner (yes, it's compatible with the new iPhone 8 and X). You can finally take the wireless charging you enjoy at home on the go—and leave those pesky cables at home. Plus with multiple ports at your disposal, you can charge up to three devices at once without an outlet in sight.
LED lights signal when the device is charging for ease-of-use
Built-in intelligent sensor activates idle mode to save energy
Includes wireless, USB cable & micro USB charging
Allows for three devices to charge at once
Battery capacity: 6000mAh
Compatibility: iPhone/Android
Delivers up to 4 cycles of charging per charge
Includes wireless charging adapter to make other iPhones compatible w/ wireless charging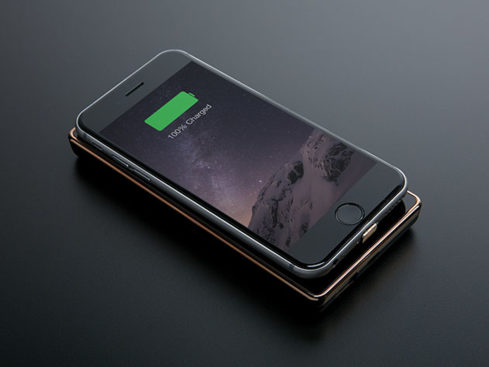 SPECS
Battery capacity: 6000mAh
Wireless charging output: DC 5V 1000mAh
Working frequency: 110KHz-205KHz
USB charging support: yes
Compatibility: iPhone 8, X
Certification: CE, FCC, ROHS
Product/package size: 70 x 143 x 14 // 140 x 186 x 26 mm
Product/package weight: 185g
Wireless receiver output: 1000mAh
Wireless receiver standard: Qi
Wireless receiver charging distance: 3-7mm
Wireless receiver compatible with iPhone 7, 7 Plus, 6s Plus, 6s, 6 Plus, 6, 5c, 5s, 5, and iPod 5
Includes: JS Innovations Wireless Power Bank (black)
Wireless charging adapter for iPhone
Terms
SHIPPING
Ships To US
Expected Delivery: Dec 17 – Dec 20
Wireless Power Bank + Wireless Charger Adapter (Black/iPhone) – The Next Evolution in Power Bank Technology: Qi-Enabled, Wireless Charging for the iPhone X, Galaxy S8 & Beyond – Just $68.25 $58 with coupon code: GIFTSHOP15