Popular third-party podcast player, Overcast for iOS has been updated to version 4.1, adding new and handy features to the app.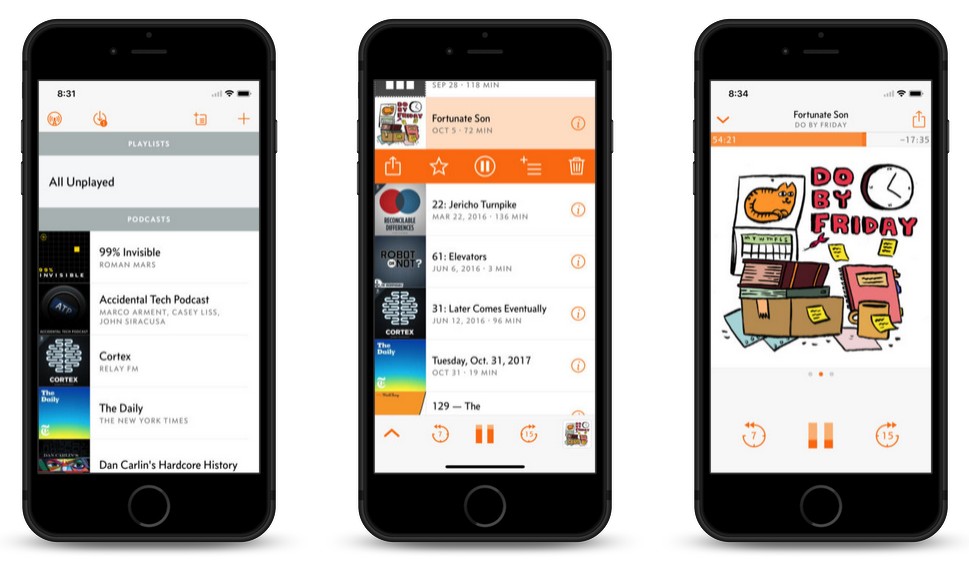 When the new Smart Resume feature is enabled, the player will jumps a paused podcast back a few seconds from where the podcast was paused, and is intended to help the listener remember where they left off in the podcast.
Overcast can now also be set to auto-delete podcasts 24 hours after playback of the podcast has been completed.
The app's feature notes say update brings the following new features and fixes:
New option to auto-delete episodes 24 hours after completion
Password-protected podcasts are now supported (in the Add URL screen)
New Smart Resume feature: Jumps back by up to a few seconds after having been paused to help remind you of the conversation, and slightly adjusts seeks to fall between spoken words when possible. (Option in Nitpicky Details)
Fixed bugs related to glitchy audio, stalled playback, failed downloads, and disappearing play controls
Extremely large playlists now only show the most/least-recent 500 episodes to improve app performance for users with very high subscription counts
Rotation support is now iPad-only; iPhone rotation has proven too costly to maintain for its extremely low usage. My apologies to the few people who did use it.
Overcast 4.1 is free and is available for iPhone and iPad devices in the App Store. [GET IT HERE]