This week's reports are fairly convincing that Apple is working on something radically "different" to get ahead in design of the mobile phone market. Initially, a Bloomberg analyst reported that a curved screen iPhone is in the works. Later, we heard more about the touch-lessless controls that Apple patented. One day you might be able to swipe a finger above the phone screen and get a response pre-defined in your controls. For example, drawing an imaginary circle in the air, just above the screen, could mean "go back."
iDrop News created and submitted ideas of what such an iPhone could look like. While we like the graphic work, these images are almost certainly far away from reality. Scroll down to see the stunning images with specs of this concept.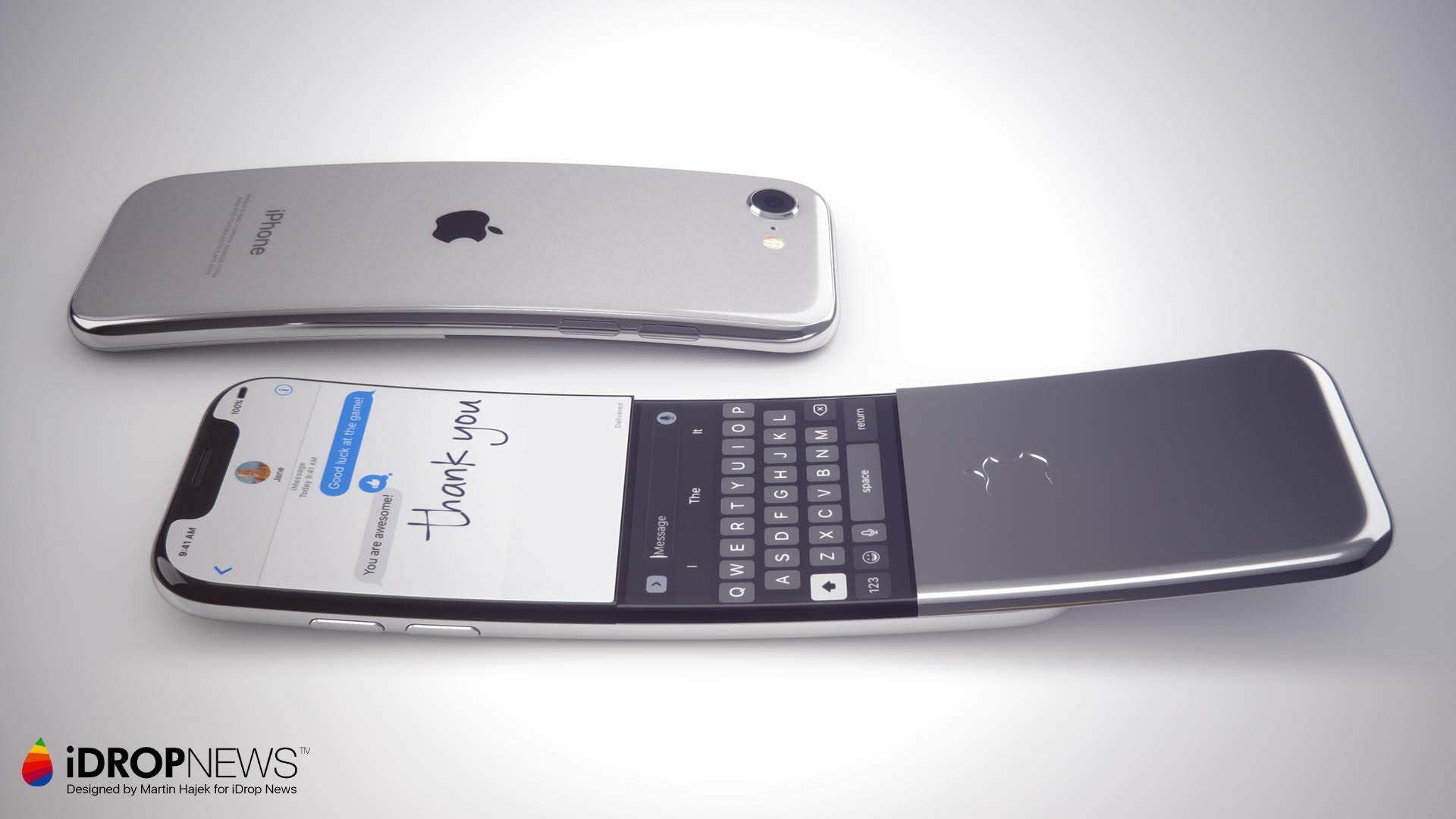 Inspired by a banana shaped Nokia 8110, the specs suggested by iDrop News are:
Main screen: 3.2″
Keypad screen: 2.3″ (hidden under the slider when the phone is closed).
Overall dimensions of the slider phone: 52mm x 133mm x  7.7mm.
Same camera + flash as the iPhone 8.
Same battery life as the iPhone SE (due to its smaller size).
Wireless charging (there is NO Lightning or USB-C port on this phone).
All glass back (to enable wireless charging) – same as iPhone X.
The slider opens by pushing the side button.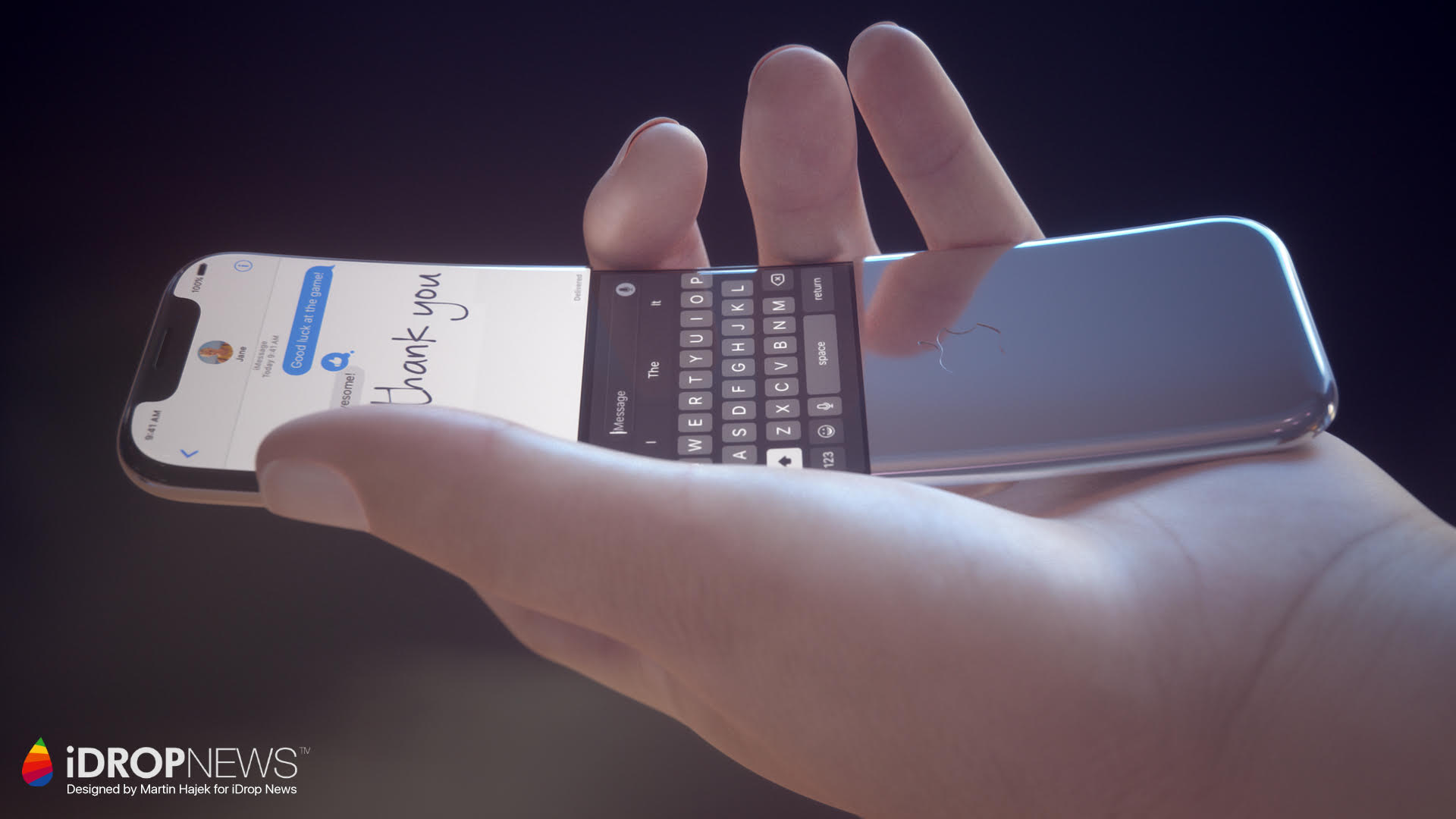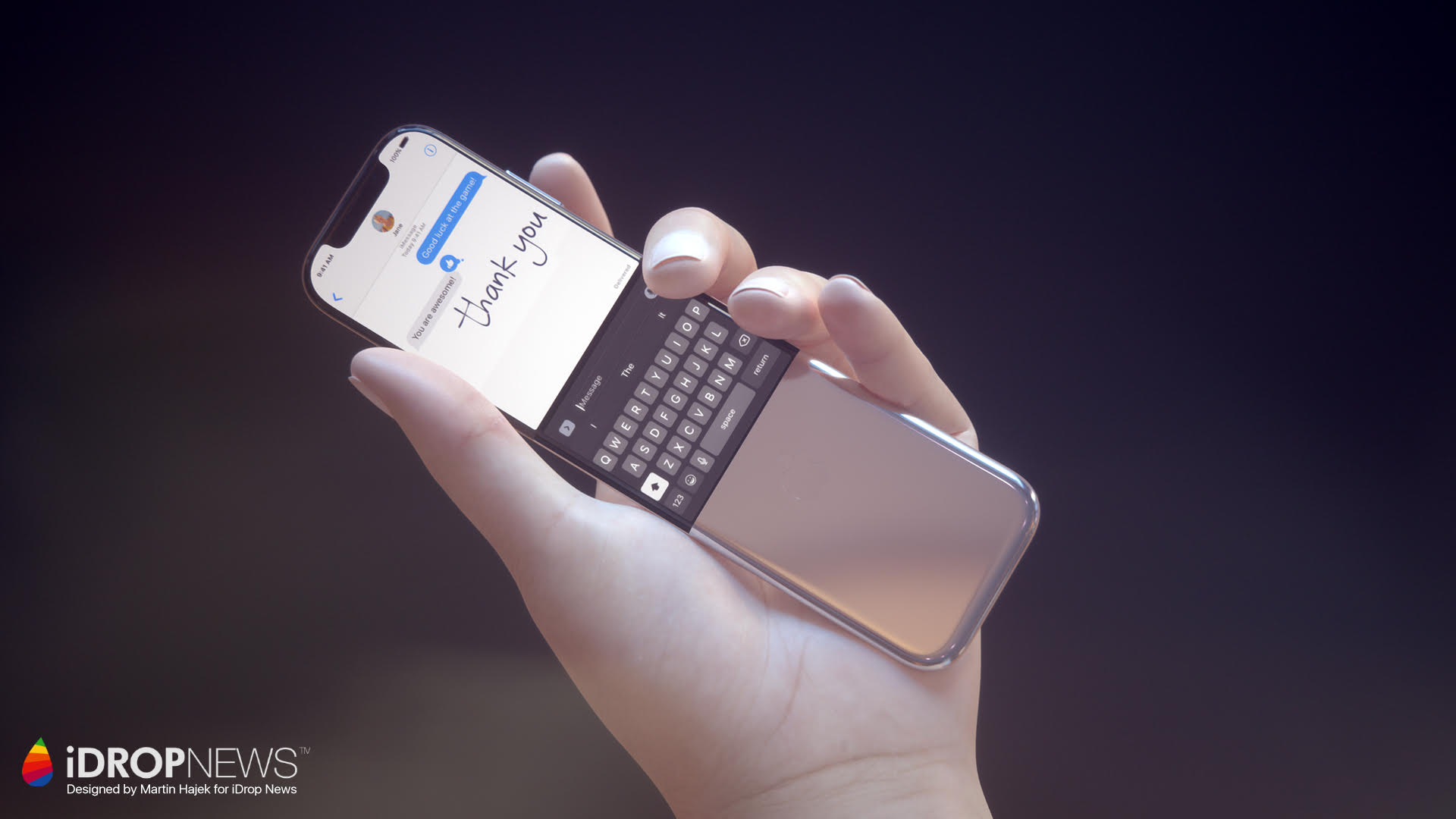 Read Next: iPhone X Plus Release Date, Images, Price, and Specs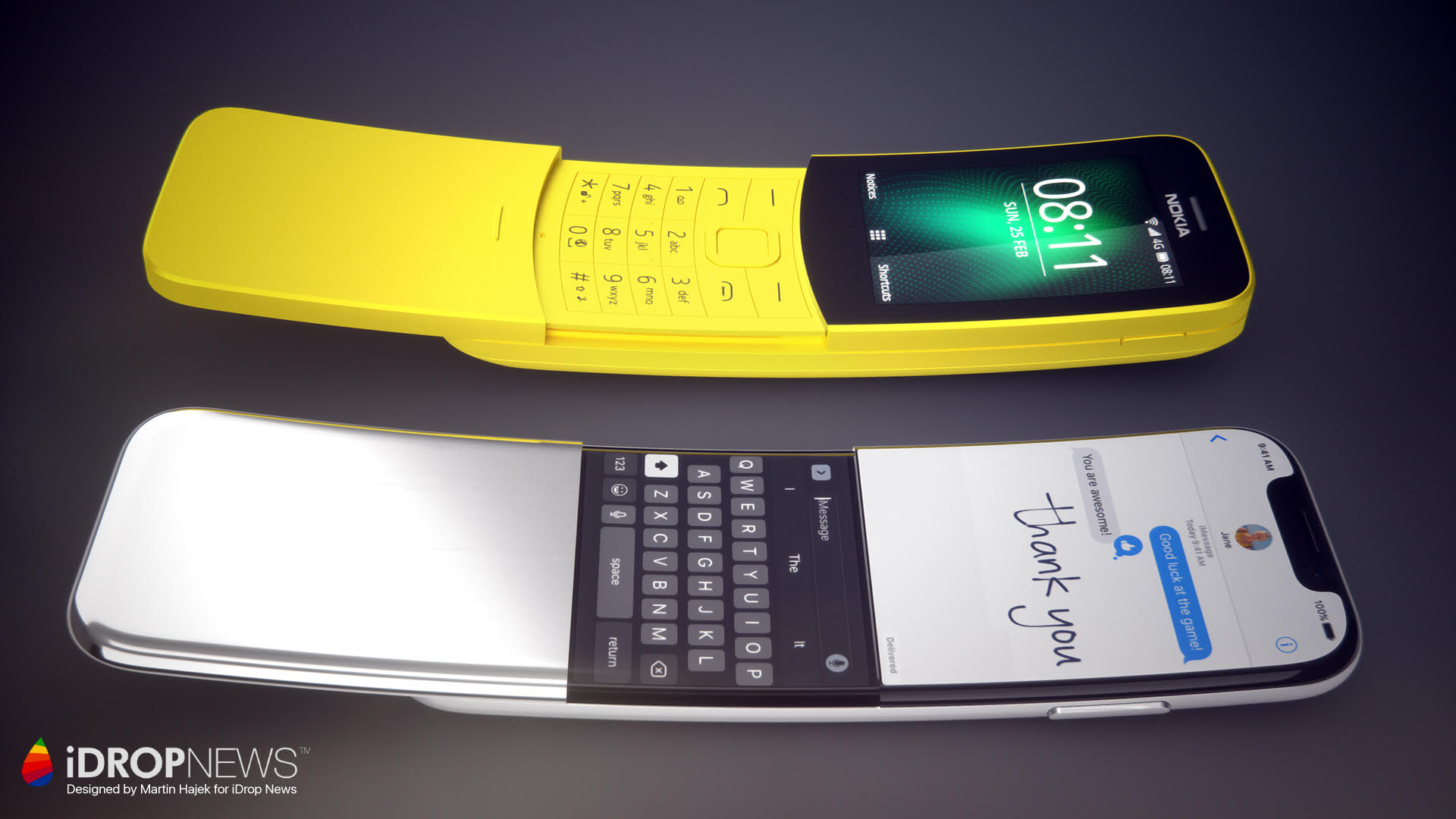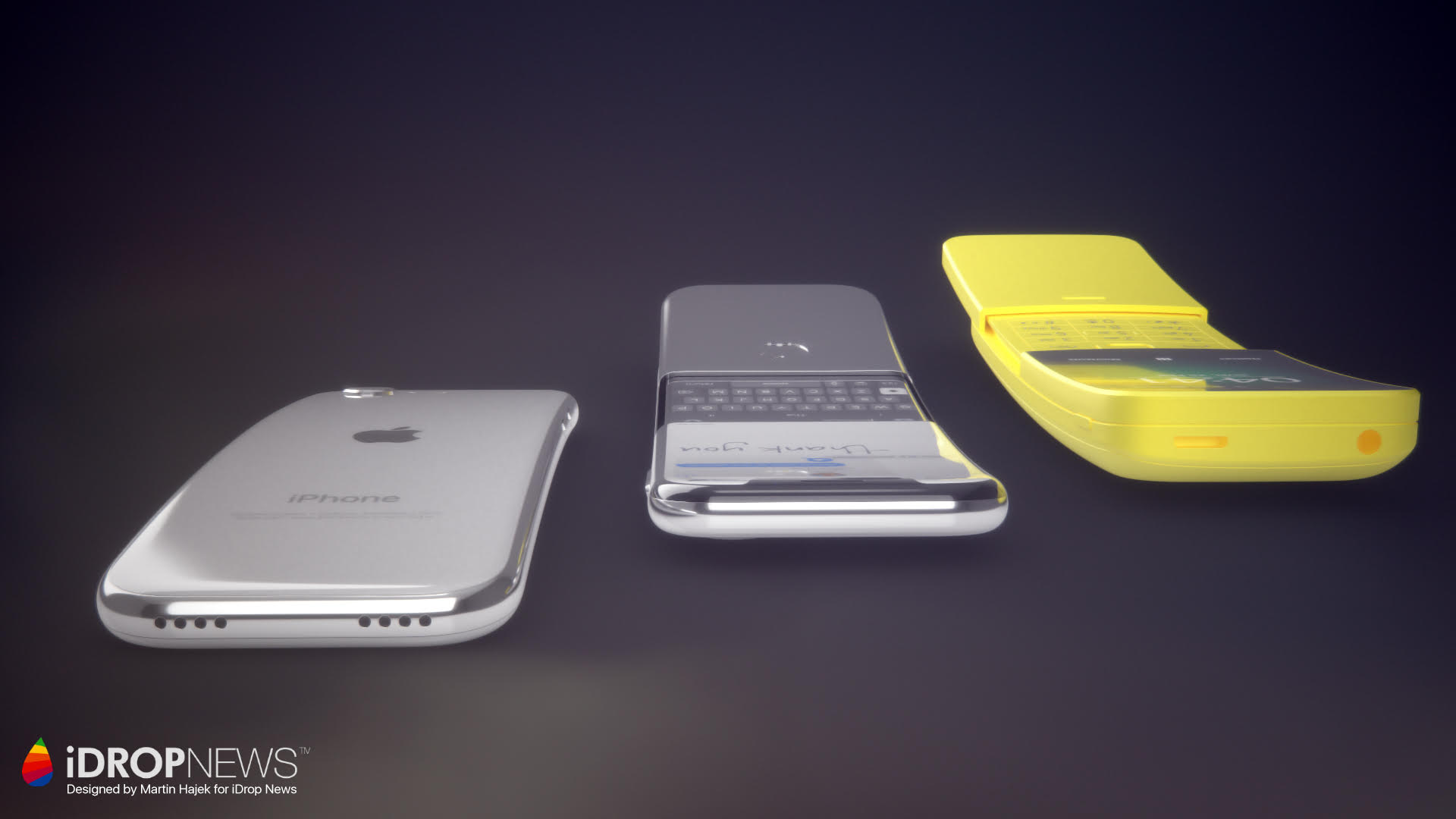 Read Next: Cheaper iPhone X Would Be Nice (iPhone XSE or iPhone Xc)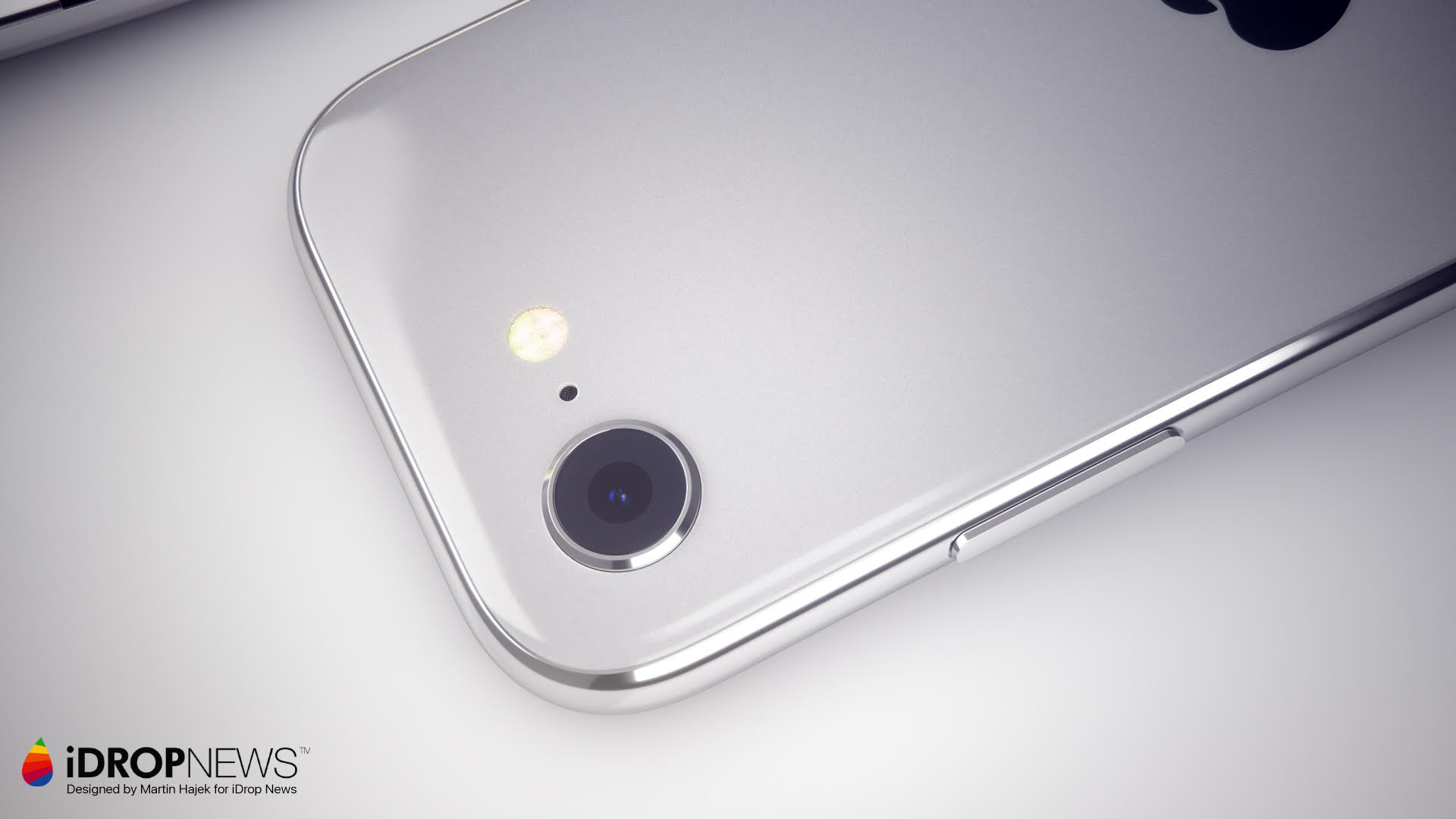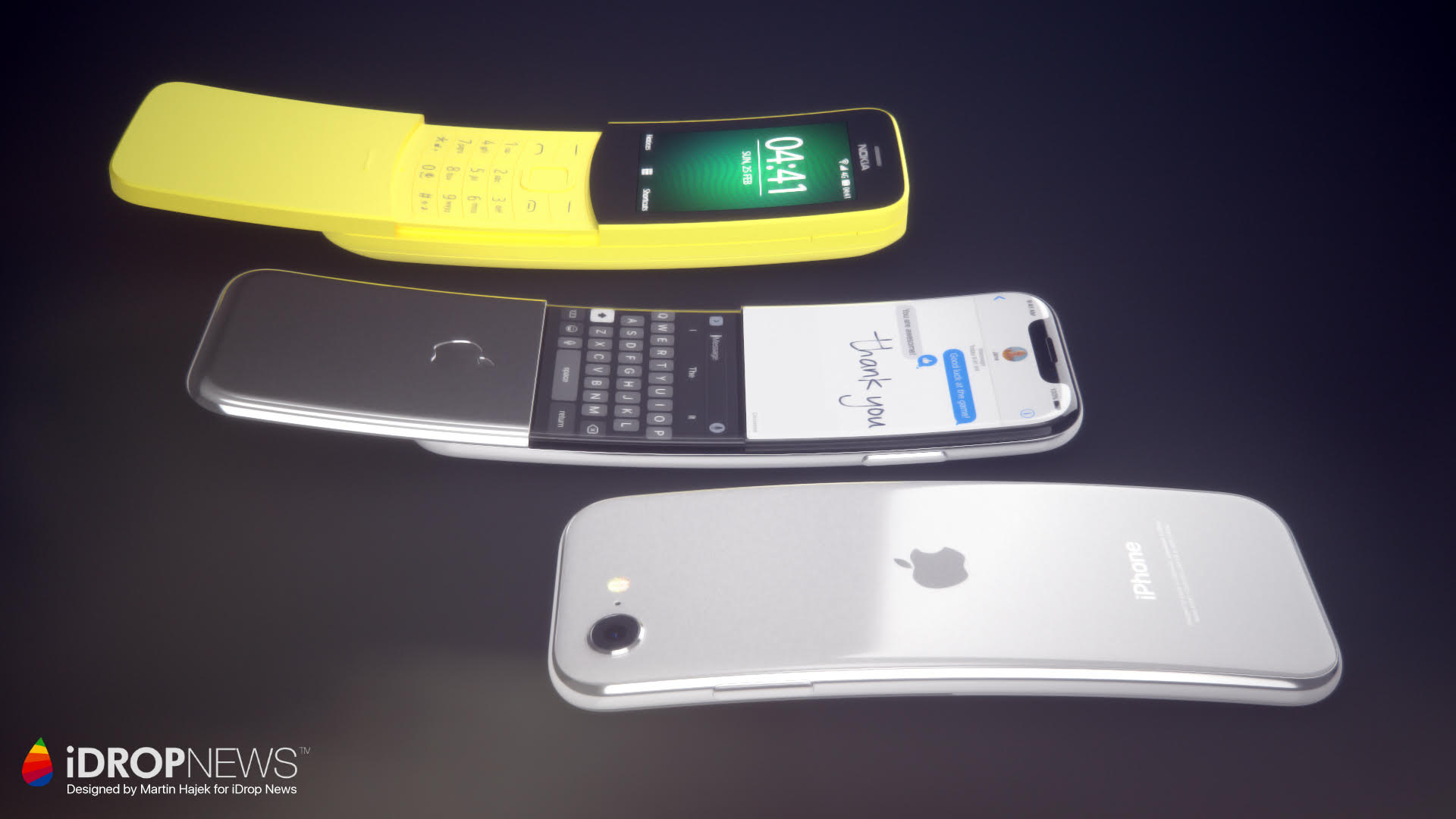 Source: Bloomberg and iDrop News
Read Next: Wallpaper Weekends: Simply Black iPhone Wallpapers
See our newly redesigned website here and let us know on social media what you think.