Released alongside the iOS 12.1 update is a new version of Shortcuts 2.1, Apple's iOS automation tool. The update adds new weather, alarm and photo automations.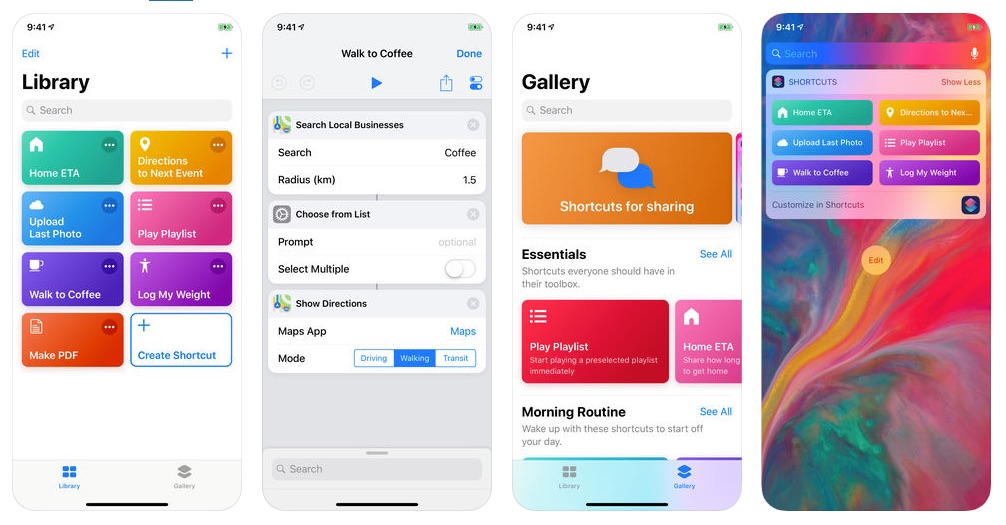 What's New

• Use the latest weather in your shortcuts with the new Get Current Weather and Get Weather Forecast actions
• Set alarms and timers with the new Create Alarm, Toggle Alarm, and Start Timer actions
• Convert between a variety of units with the new Measurement and Convert Measurement actions
• Get the most recent set of imported photos from the Photos app using the Get Last Import action
• When running a shortcut from HomePod using Siri, media will now automatically play back from HomePod using AirPlay
• Bug fixes

Learn more and see the full list of changes at https://support.apple.com/HT209087.
Shortcuts includes over 300 built-in actions and works with many popular apps including Contacts, Calendar, Maps, Music, Photos, Camera, Reminders, Safari, Health as well as any app that supports Siri Shortcuts.
Shortcuts 2.1 is free, and is available for the iPhone and iPad in the App Store. [GET IT HERE]