OWC has announced their USB-C Travel Dock is totally compatible with the new 11- and 12.9-inch 2018 iPad Pro models, and is available now.
Available now for a retail price of $39.00 at www.MacSales.com and other retailers, the OWC USB-C Travel Dock gives iPad Pro and other mobile users connectivity where and whenever it is needed, in a form factor that is small and lightweight, and easy to take on any digital adventure.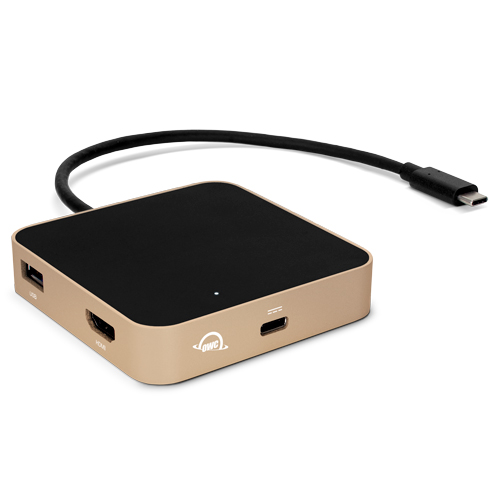 The Dock Features:
Connect the Travel Dock to iPad Pro USB-C port and get a mini workstation
The 4K capable HDMI port connects to nearly any display, TV or projector
Access images from a camera's SD card
Power pass-through to charge iPad Pro through USB Type-C port
The OWC USB-C Travel Dock is available in Space Gray, Silver, Gold, and Rose Gold, for $39.99 at the MacSales Website and other retailers, such as Amazon.