UPDATE – 8:21 a.m. Central Time: Apple has officially confirmed watchOS 5.1.2 will be released today, enabling ECG capabilities on the Apple Watch.
watchOS 5.1.2, which will enable the ECG capabilities of the Apple Watch Series 4, will likely be released to the public later today. A report, since removed by The Verge (noticed by MacRumors), indicated the new version of watchOS will be released today.
There is the possibility that The Verge jumped the gun by publishing the article before an embargo had expired.  So, we'll need to monitor the situation and wait and see. If the software update is released today, it will likely hit update servers around the Apple Magic Hour of 10:00 a.m. Pacific Time (1:00 p.m. Eastern Time).
watchOS 5.1.2 is widely expected to enable the ECG app on the Apple Watch Series 4. iOS 12.1.1, released on Wednesday, contains the code needed on the iPhone's part to support the functionality.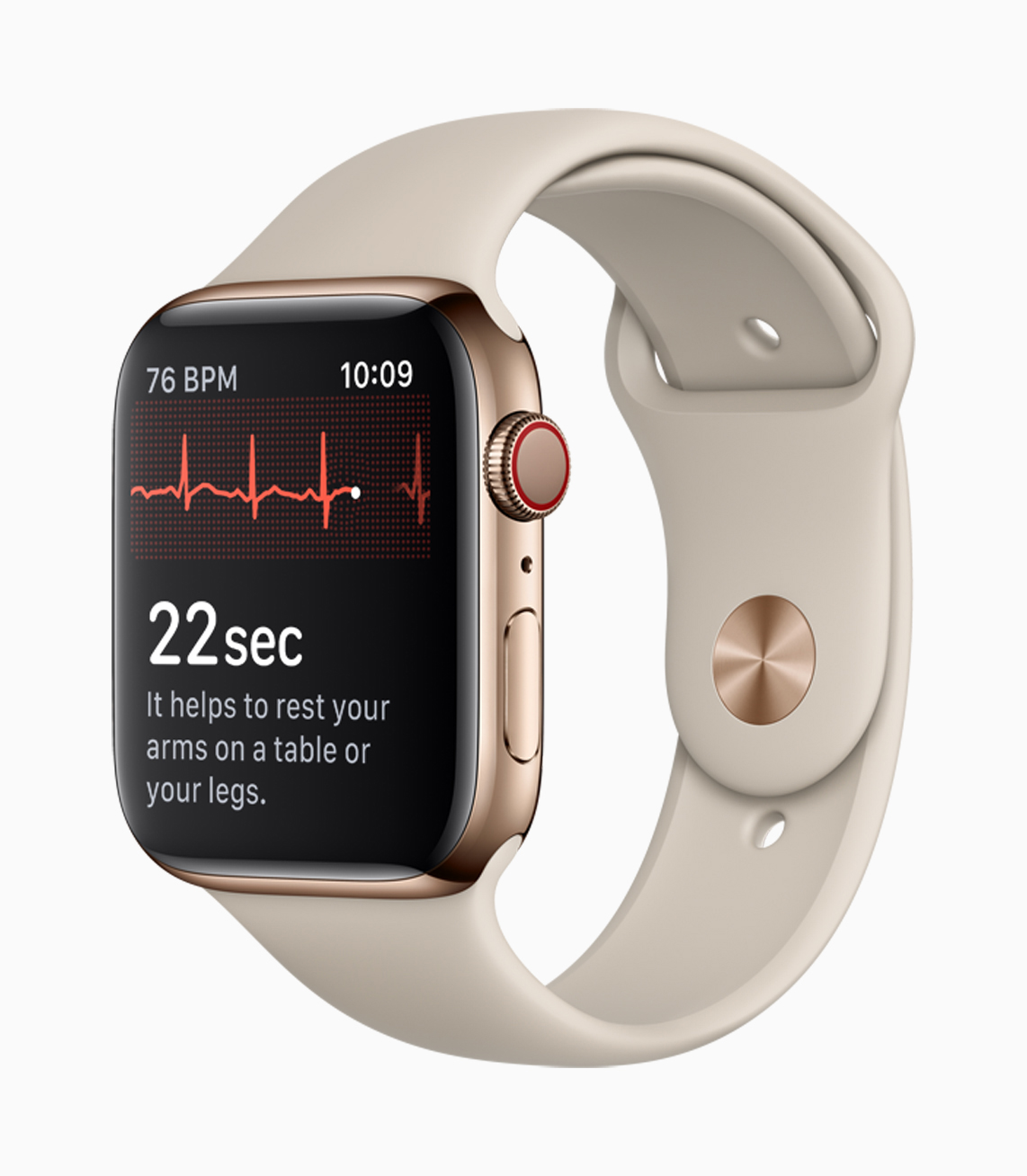 Taking an ECG reading with the Apple Watch Series 4 will be a simple matter for Series 4 owners. Users will place a finger on the Digital Crown while wearing the watch. The reading will be complete in 30 seconds. The ECG will allow users to determine if their heart is beating properly, of if it is showing signs of atrial fibrillation.
The app is limited to release in the U.S., as that is the only country where Apple has received government clearance, but all Series 4 models include the required hardware.