Samsung today unveiled its foldable smartphone, the Galaxy Fold.  Samsung says the $1980 device is a luxury device that "defies category."
When folded, the Galaxy Fold sports a 4.6-inch display, making it easy to fit in the palm of most adult hands. When the device is fully opened, the Fold uses a tablet-sized 7.3-inch display. The hidden hinge for the device uses gears placed under the display.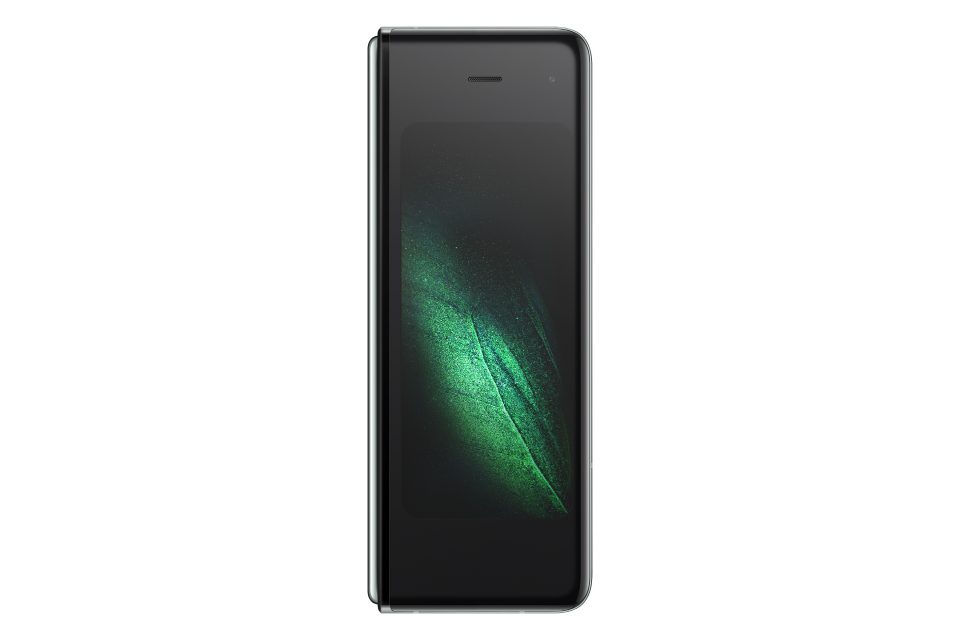 The Galaxy Fold is available in four colors: black, silver, green, and blue. Some color options all customization of the outside hinge shade.
The Fold is powered by a 7-nanometer processor, boasts 12GB of RAM and 512GB of storage. Samsung claims it is one of the most powerful smartphones on the market today. The device's 4,380mAh battery is actually two batteries placed on either side of the hinge.
The new foldable sports six cameras – three on the back, two on the inside, and one on the front – allowing the Fold to capture images no matter which way it is folded.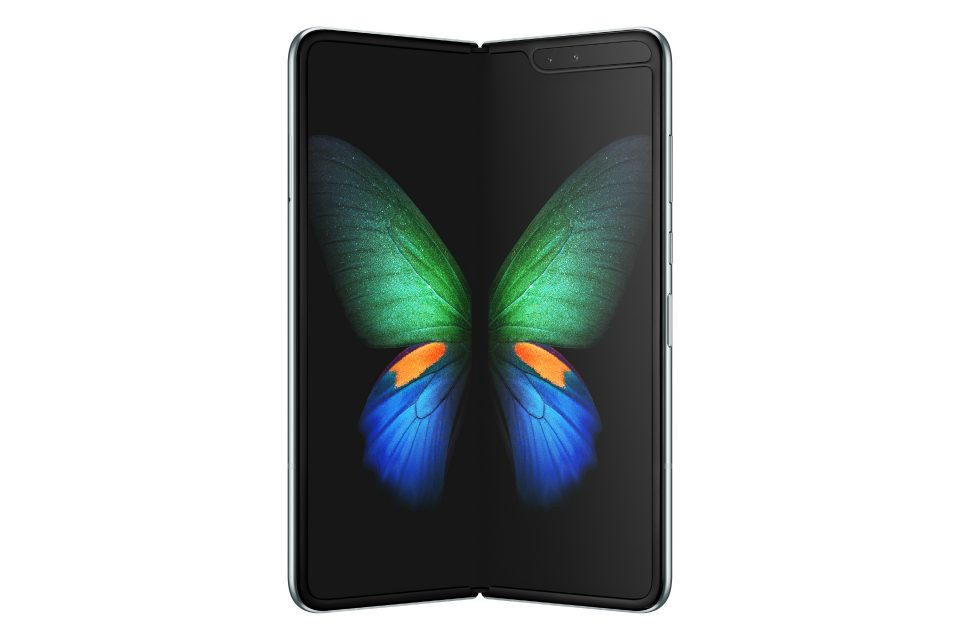 Samsung worked closely with Google to develop apps optimized for the device's folded display, which use a feature called App Continuity designed to keep the same apps open no matter which configuration the device is being used.
The Samsung Galaxy Fold is available in two versions, LTE and 5g. Pricing starts at $1,980 and will hit shelves on April 26.