Apple on Sunday issued a response to a New York Times report that the Cupertino firm had removed a number of parental control apps from their App Store simply because the apps compete with Apple's own iOS 12 Screen Time feature. Apple says it removed the titles because they posed a threat to user security.
In its report, The Times said the iPhone maker removed numerous screen time monitoring and reporting apps over the past year, in some cases without providing adequate notice to developers. Apple also reported enforced restrictions or forced feature changes that stripped some titles of key functionality.
Developers that discussed the issue with The Times suggested the restrictions were placed on their apps to hamper their ability to compete with Screen Time, which debuted alongside iOS 12 last fall. Apple's tool monitors device usage and offers device usage restriction functions similar to third-party apps.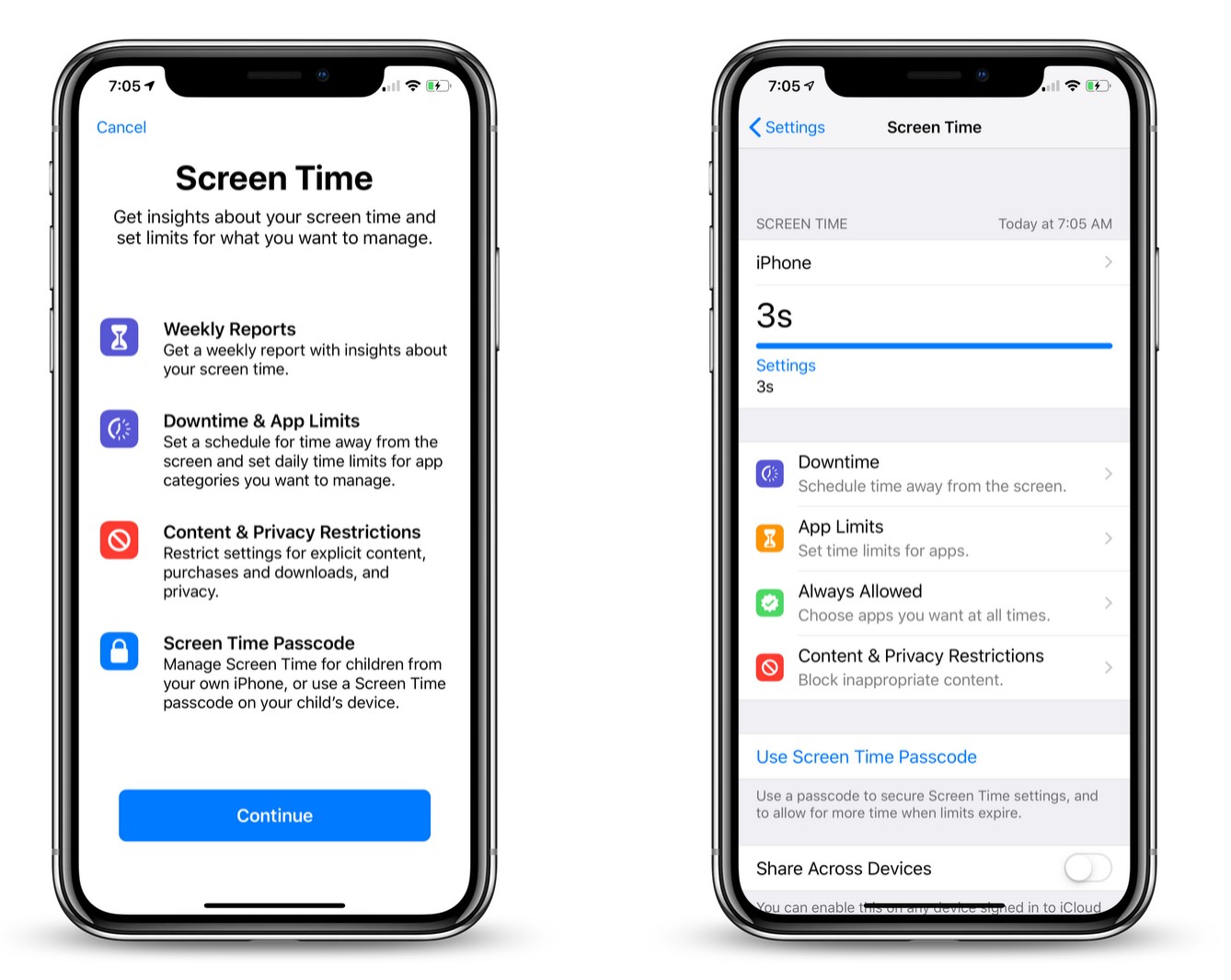 In a lengthy post to the report, posted on its Newsroom webpage, Apple contradicted the report, saying the apps were removed because "they put users' privacy and security at risk."
We recently removed several parental control apps from the App Store, and we did it for a simple reason: they put users' privacy and security at risk. It's important to understand why and how this happened.

Over the last year, we became aware that several of these parental control apps were using a highly invasive technology called Mobile Device Management, or MDM. MDM gives a third party control and access over a device and its most sensitive information including user location, app use, email accounts, camera permissions, and browsing history. We started exploring this use of MDM by non-enterprise developers back in early 2017 and updated our guidelines based on that work in mid-2017.

MDM does have legitimate uses. Businesses will sometimes install MDM on enterprise devices to keep better control over proprietary data and hardware. But it is incredibly risky—and a clear violation of App Store policies—for a private, consumer-focused app business to install MDM control over a customer's device. Beyond the control that the app itself can exert over the user's device, research has shown that MDM profiles could be used by hackers to gain access for malicious purposes.
Apple marketing chief Phil Schiller sent an email to a concerned customer on Saturday that included similar points.
Developers whose apps were found to be in violation of Apple's guidelines were given 30 days to fix the issue and submit an app update. Some developers complied with the request, but others did not and saw their apps removed from the App Store.
"Parents shouldn't have to trade their fears of their children's device usage for risks to privacy and security, and the App Store should not be a platform to force this choice," Apple said. "No one, except you, should have unrestricted access to manage your child's device."
Apple also denied claims that the App Store removals were done to reduce competition with its own Screen Time feature.
"Apple has always supported third-party apps on the App Store that help parents manage their kids' devices," the company said. "Contrary to what The New York Times reported over the weekend, this isn't a matter of competition. It's a matter of security."
Last week, two developers of popular parental-control apps, Kidslox and Qustodio, filed a complaint with the European Union's competition office. Kidslox says their business has fallen precipitously since Apple forced changes in their app.
Apple faces a similar antitrust complaint filed in Russia by Russian cybersecurity firm Kaspersky Lab, which claims Apple forced the company to remove key features from its parental-control app. The company is also considering filing a similar complaint in Europe.