Many countries around the world have seen strategic highs and lows in terms of gaming popularity, while many have enjoyed a great deal of success over the last two years in particular.  More people playing video games and participating in social games that involve multiple players. News reports have focused primarily on the growth of gaming among young adults and youth in places like the United States, Canada, and Asia, and yet, the booming Apple gaming market in Africa is only just now getting noticed. Forbes considers Africa to be one of a few untapped gaming markets, particularly for esports, giving the Apple App Store a chance to lay the groundwork. The continent has seen a great deal of growth for online gaming on iPhone. IPad gaming based in Africa is thriving as well.
African Online Mobile Gaming
As of late the gaming industry in Africa, especially the online mobile gaming industry, is expected to rise another 12% by the end of the year 2026. The African online mobile gaming market has enjoyed positive success rates as covid-19 mandated individuals to stay at home, resulting in customers spending a great deal more money and time on mobile games. Mobile games have emerged within the market and encourage the development of more sales platforms to support extended purchases specifically for mobile users.  Why? Because this region has some of the highest rates of younger populations. Those between the ages of 0 and 24 are expected to increase in numbers by around 50% across the whole of the African continent by the year 2050 which means that Africa will have the most significant number of younger people who are most likely to participate in all forms of online gaming. African studios are starting to produce original content for a multitude of games, and companies like Apple are taking notice.
The market in countries like South Africa, Uganda, Nigeria, and Kenya for mobile gaming are expected to see a great deal of growth over the next ten years. The gaming industry is working hard with developers to produce content specifically in the African region, for all types of categories including:
PC games, 
Xbox Games, 
PS games,
Mobile games
However it is Apple games that are among the top providers.  The greatest level of growth in these countries is in large part because of Apple's investments in games for the area and accessibility for people in the area.  Estimates project growth of upwards of millions of dollars for each country, each year.  As of right now the video game market, especially in South Africa, has seen the strongest amount of growth over the last few years. Expectations are that over 11 million gamers will take a turn at some of the most popular games in the country including DOTA 2, League of Legends, World of Warcraft, and CS:GO. These games have vastly increased in popularity all over the world, with significant growth during covid.  This is indicative of a global trend toward social games that can be played even when mandates force people to remain at home. Gaming over the African continent is pivoting towards social gaming with fewer in-game purchases and more popularity associated with thes games.  They can be played with multiple people, especially people who are spread across great areas and not all in the same location.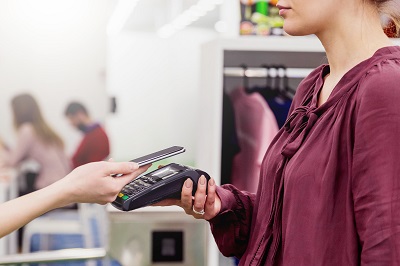 Apple Pay and Mobile Gaming
Helping matters is the launch of Apple Pay in South Africa.  Apple Pay serves as a digital wallet and mobile payment method offered exclusively by the Apple corporation so that people using iPhone online gaming, making purchases of Apple apps and any product online. This they can now do in countries like South Africa directly with Apple Pay. the apps, online with Safari, or even in person. The Apple Pay service is supported on iPhones, Mac devices, iPads, and Apple Watches which allow players from South Africa to invest in whichever games they prefer, through whatever device.
This bit of news means that younger players and mobile players especially will have access to a much wider range of games developed locally and internationally,  including games for individuals and games for multiple players in social settings. This move will allow Apple to tap into one of the biggest markets worldwide, with Apple increasing accessibility and availability throughout multiple countries.  Overall, Africa is poised to be the next big location for the booming Apple gaming market.