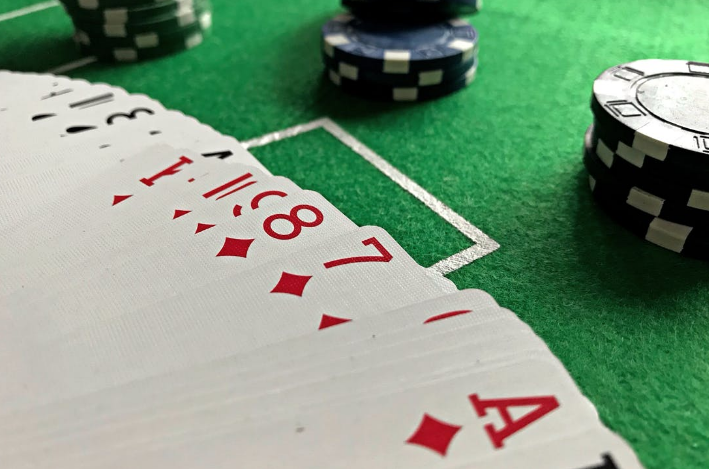 According to Forbes, digital gaming in India is shaping up to be a billion-dollar market with more than 600 million players. The online casino industry is rapidly expanding, particularly when it comes to mobile casinos. In fact, India is right on par with the rest of the world's leading countries, with millions of people playing mobile casinos every day. This figure is expected to rise as smartphone penetration in India rises from 54 percent today to 96 percent by 2040.
Furthermore, Apple has a sizable market share in India, thanks to the popularity of the iPhone. This is in line with the growing gaming industry, as the iPhone is widely regarded as the best mobile gaming platform. It should come as no surprise that some of the best European mobile casinos have made their way into the Indian casino industry. While not available in Hindi, these casinos have been in the casino industry since its inception and provide Indian players with the security that smaller brands may not be able to provide in the event of a large win. In this article, we will look at some of the oldest brands in the European casino industry that are now also available in India;
1. Genesis Casino
Genesis Casino from Malta is one of the top mobile casinos that is available on the iOS App Store, and it brings you an entire gaming universe with more than 100 table games and 700 slot games. The variety of games bring you numerous chances to win against real players and earn actual money. It has a secure platform with proper encryption protocols and you can expect to earn up to INR 30,000 from the platform. Genesis is also the owner of Casino Cruise, a casino focusing on exclusive promotions to the Indian market. Their welcome package of up to ₹30,000 is among the highest one can find in India today.
2. ComeOn!
Swedish based ComeOn! Sports & Casino is another top platform gaining popularity in India mainly due to their live casino games but also for their great betting section and general casino games like slots, poker and blackjack. It has more than 1,000 games to offer, and you can earn up to INR 10,000 from them. Moreover, you can get a risk-free bonuses valid for all games including betting.
3. Betway
Betway is popular in India as both a casino and betting site. The popular platform offers more than 500 games including roulette, slots, blackjack, poker, and many other games. Plus, you can enjoy exciting winnings amounting up to INR 60,000.
Mobile Casinos for Real Money
When it comes to playing casino games for real money, you should play on platforms that provide you with a secure platform, and also make your gambling experience worthwhile. Considering the options that we have listed above, ComeOn! provides you with the most premium experience and the best real money games.  After ComeOn!, the mobile casino app that offers you the best chances for real money is Genesis Casino, which also has a myriad of slots, roulette, and blackjack games that you can play with other people all over the world.
Mobile Casinos are User Friendly
Whether you have played online casino games before or not, you can easily start off your online gambling journey without any difficulty. First and foremost, you should find a reliable and popular Indian casino, and you should check out reviews and licenses for the particular casino for this purpose. Next up, you can create your account by providing your basic information, such as name, email, contact number, banking details, etc.  Once you have done this, you can go to the Payments section of the platform and add your preferred payment method. Next, you can click on the Deposit button and enter the amount of money you would like to play with. Then, you can move on to the gaming section and start playing a game of your choice.
Are Online Mobile App Casinos Safe and Legal?
Luckily, there is no restriction or regulations regarding online gambling in India, which means that you can freely indulge in the games that you can find on the App Store. However, you should always check for licensing and security protocols while exploring the different mobile app casinos in India. Not only can you enjoy the games, but you can also earn real money while playing the game, so you can play with complete peace of mind.
Online gaming has always been huge all over the world but in the past decade, there has also been a serious rise in online gambling. Moreover, the prevalence of COVID-19 has caused the world to sit at home, which means that people have a lot of time to sit and play games. This has increased the usage of online mobile app casinos greatly, and people are becoming pretty good at it.  Even if you are a seasoned online gambling player, you would know that the future of gaming lies in mobile apps that are played on smartphones and tablets.