As if you needed one more distraction while you're working to meet a deadline…
Engadget reports Netflix is testing a new pop-out picture-in-picture feature, designed to allow Netflix users to watch their videos in a small floating box that hovers over the other applications.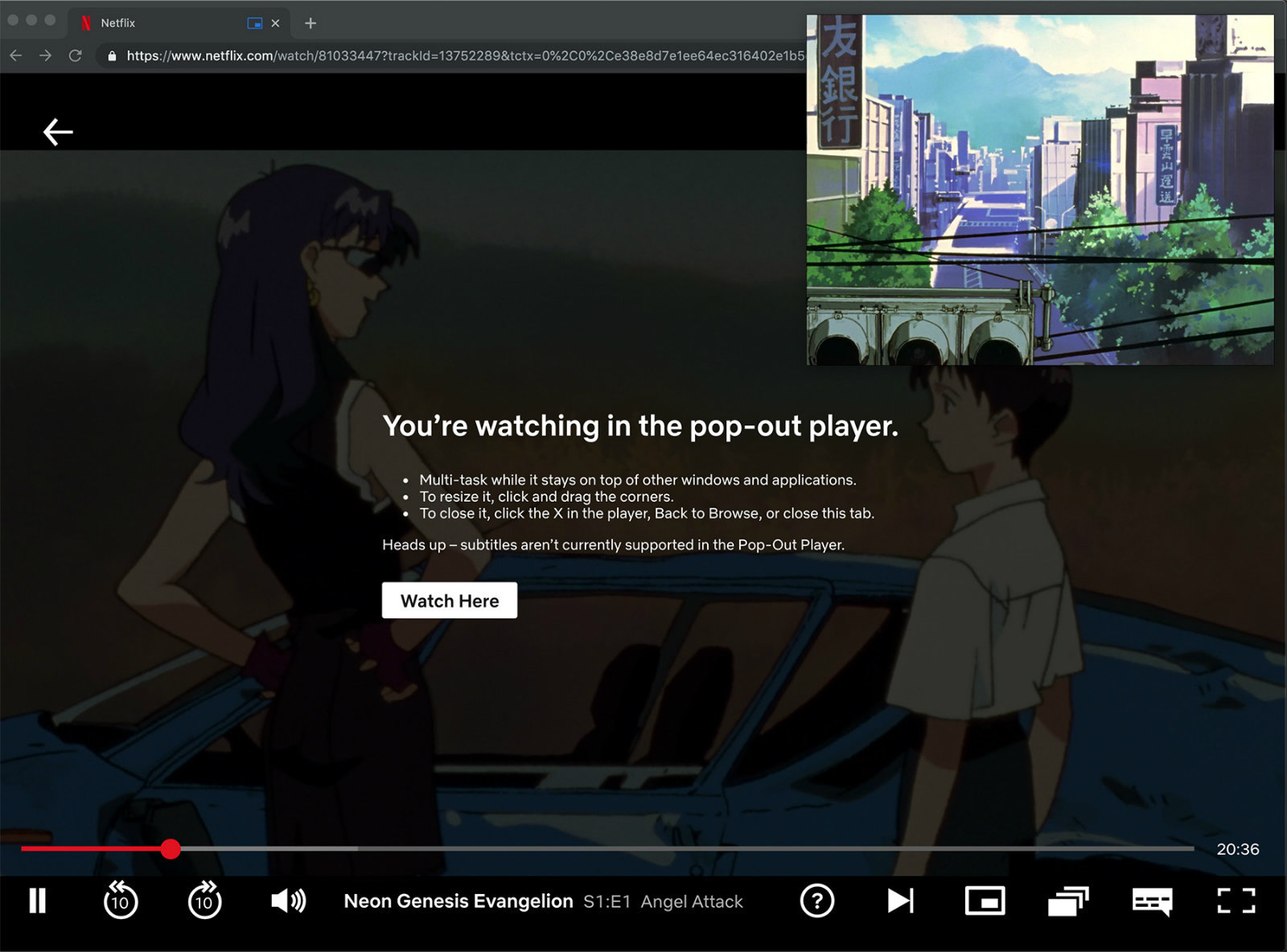 If you're one of the lucky users that have access to the new feature, you'll see a small icon at the bottom of the screen while visiting Netflix n your browser. Once the pop-out window, um, pops-out, it can be resized and positioned anywhere on your computer's desktop. Subtitles are not available in the pop-out window.
The pop-out player stays on top of whatever else you've got on your computer, effectively giving you a good reason to miss a deadline. (Wait, that's not right.) The window can be closed by clicking the "X" in the player, clicking Back to Browse, or by closing the Netflix browser tab.
The feature test appears to be limited to a small number of users, so don't get too bugged if you don't see it. The new feature is only a test, so it may or may not rollout to all users.