Apple on Tuesday released the third developer beta of watchOS 6. The new beta includes a new feature that allows users to delete stock apps from their Apple Watch.
TechCrunch reported the addition of the feature last month, but it wasn't functional until beta 3.
To delete apps on the Apple Watch, users will need to be in the grid view, and then hold down on an app icon until you enter jiggle mode. Apps than are eligible to be deleted will show an (x) on the icon, as seen below.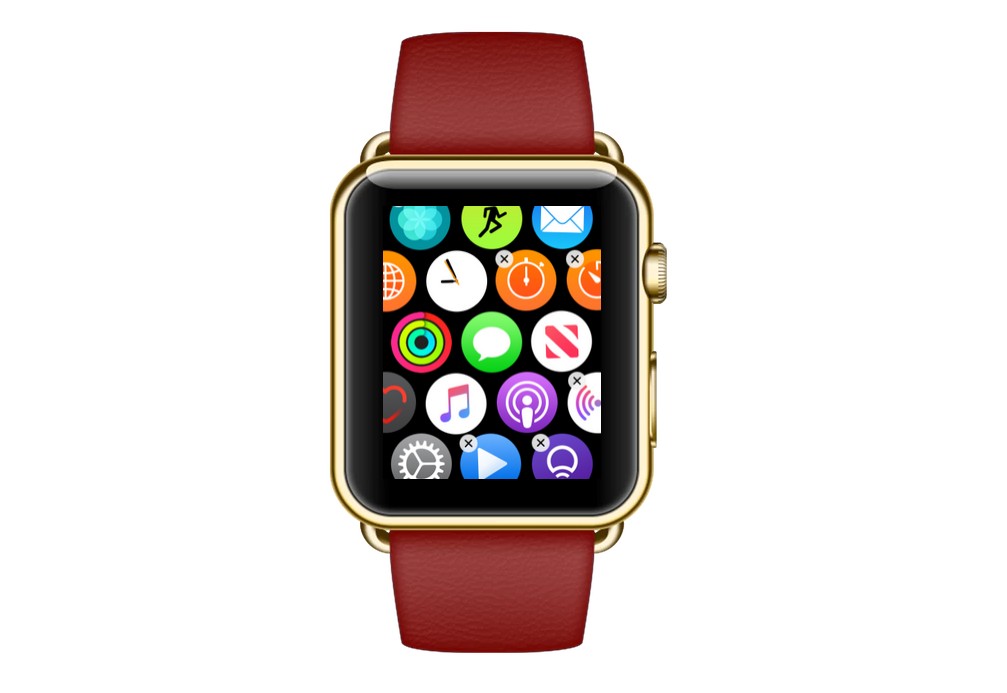 Not all of the stock apps can be deleted. Currently, the Camera Remote, Noise, Timer, Stopwatch, Alarms, Breathe, Walkie-Talkie, Cycle Tracking, ECG, Remote, Now Playing, and Radio apps are deletable. Any app that is deleted, it can be downloaded again via the Apple Watch App Store.
As this is a beta, the apps that can be deleted in this manner will likely change before the final version of watchOS 6 is released to the public.
(Original article and images via 9to5Mac)