Several Apple Watch SE owners in South Korea report their wearable is overheating after a few hours of use. (Via Reddit.)
At least six Apple Watch SE owners in South Korea have reported that their Apple Watch got hot and malfunctioned, with a yellow spot appearing in the upper-right hand corner of the watch.
Reports indicate the affected Watches seem to be all Apple Watch SE 40mm models, both GPS and cellular, and in Silver and Space Gray. The Nike Edition seems to be affected as well.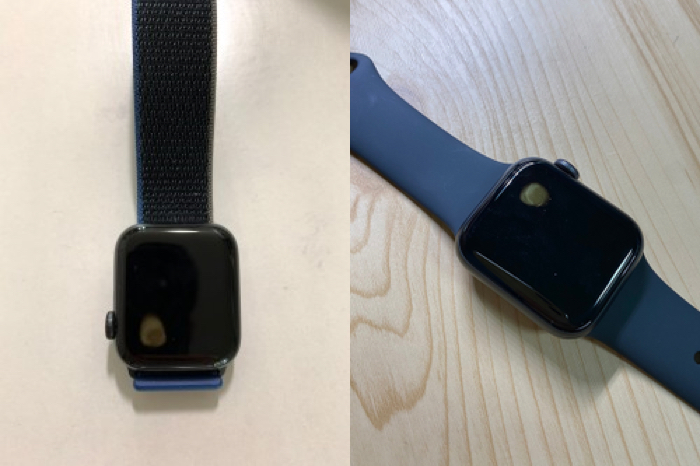 All of the owners that have experienced the issue say they were wearing the watch when it got hot on their wrist or when charging and saw it later exhibit the display issue.
The owner received the product on October 8. The owner slept with the watch on the wrist on October 9 night. Woke up on October 10 just to find the wrist is very hot. The owner quickly took off the watch to find the red wrist due to heat. No power signals from the watch, but the sound plays well when the watch is searched with the Find my Watch feature. The owner exchanged the device with a new product on October 16.
While no teardown of the Apple Watch SE has been performed, so it isn't clear what could be causing the issue. However, some have supposed it could be the display connectors near the Taptic Engine.
SO far, the issue appears to be limited to South Korea. It's possible the issue could be limited to Apple Watches manufactured in a certain area and shipped to South Korea, or it could be an issue that will begin to develop in other areas.
We'll keep you posted.