In addition to their teardown of the iPhone 7 Plus, the iFixit folks also got their disassembling paws on a new Apple Watch Series 2 device, and did what they do so well, tore it apart. The teardown reveals a larger battery cell, along with a slightly rearranged internal layout.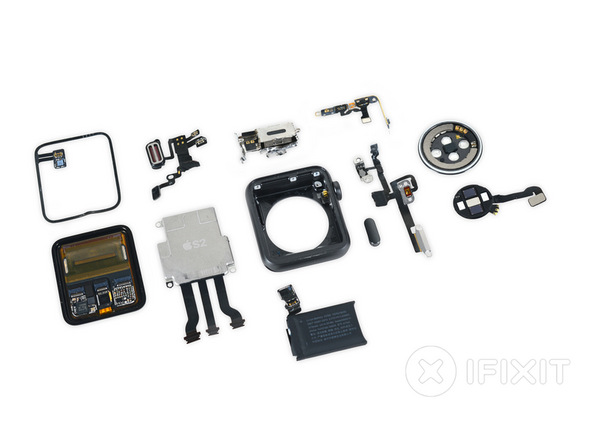 Our iPhone 7 Plus is still on the chopping block, but we just can't help ourselves—it's time to look at Apple Watch Series 2. The Series 2 looks all-but-identical to the newly rechristened "Series 1″—but is it the same on the inside? With added features such as built-in GPS, waterproofing, and a variety of new bands and cases, Apple's new wearable was destined for the teardown table. It's time to see if this "ultimate device for a healthy life" has what it takes to go the distance in terms of repairability.
iFixit got their hands on a 38mm model of the Series 2, which contains a powercell rated at 4.35 V and 273 mAh to yield 1.03 Whr of power. This is up from the original's 205 mAh unit. The Series 2 includes a new GPS radio, along with a brighter display, so it makes sense that the battery is larger, but is still only able to provide around the same amount of usable battery life as the original Apple Watch.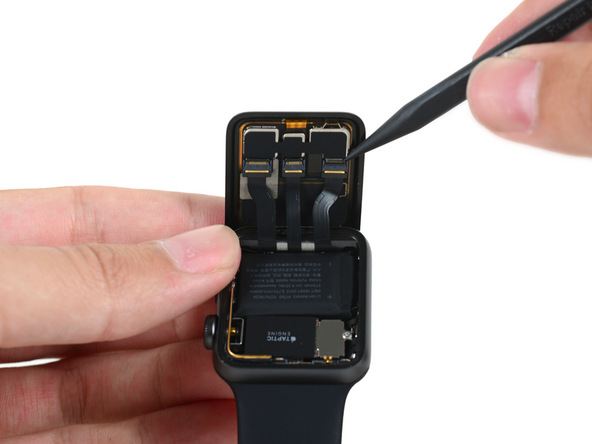 The new and improved OLED display is fastened to the device using the same stronger adhesive used in the iPhone 7 Plus. In both cases, that is likely to aid in the improved water resistance enjoyed by both devices. The new Apple Watch Series 2 is promoted as "Swimproof," and water resistant down to 50 meters. The original Watch was merely "Splashproof."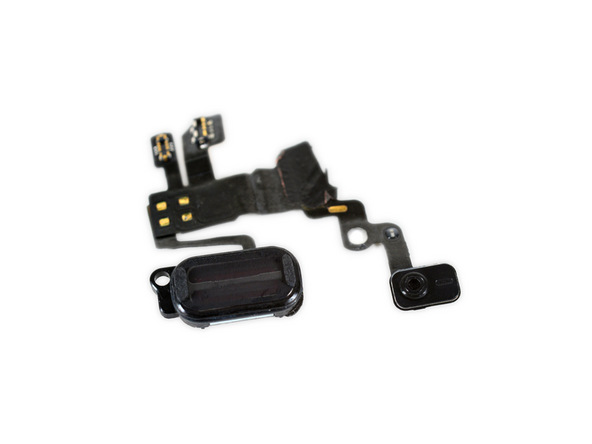 The new device's improved speaker acts as part of its improved waterproofing, actively expelling any water that fills the speaker compartment by vibrating to pump the water out.
The teardown is currently in progress, and their website will be updated from time-to-time, so we'll post any additional findings here.