Let's face it, when you're reading webpages in the Safari web browser on your iPhone, things can get a bit cluttered, and even jumbled. Luckily, there's a special mode in Safari that puts the focus on the word and images, allowing you to focus on reading the article you've loaded.
How to View Webpages in Reader Mode in Safari on the iPhone
Once you've loaded your favorite website into Safari on your iPhone, look at the top of the page, at the URL bar. (Where the address is.)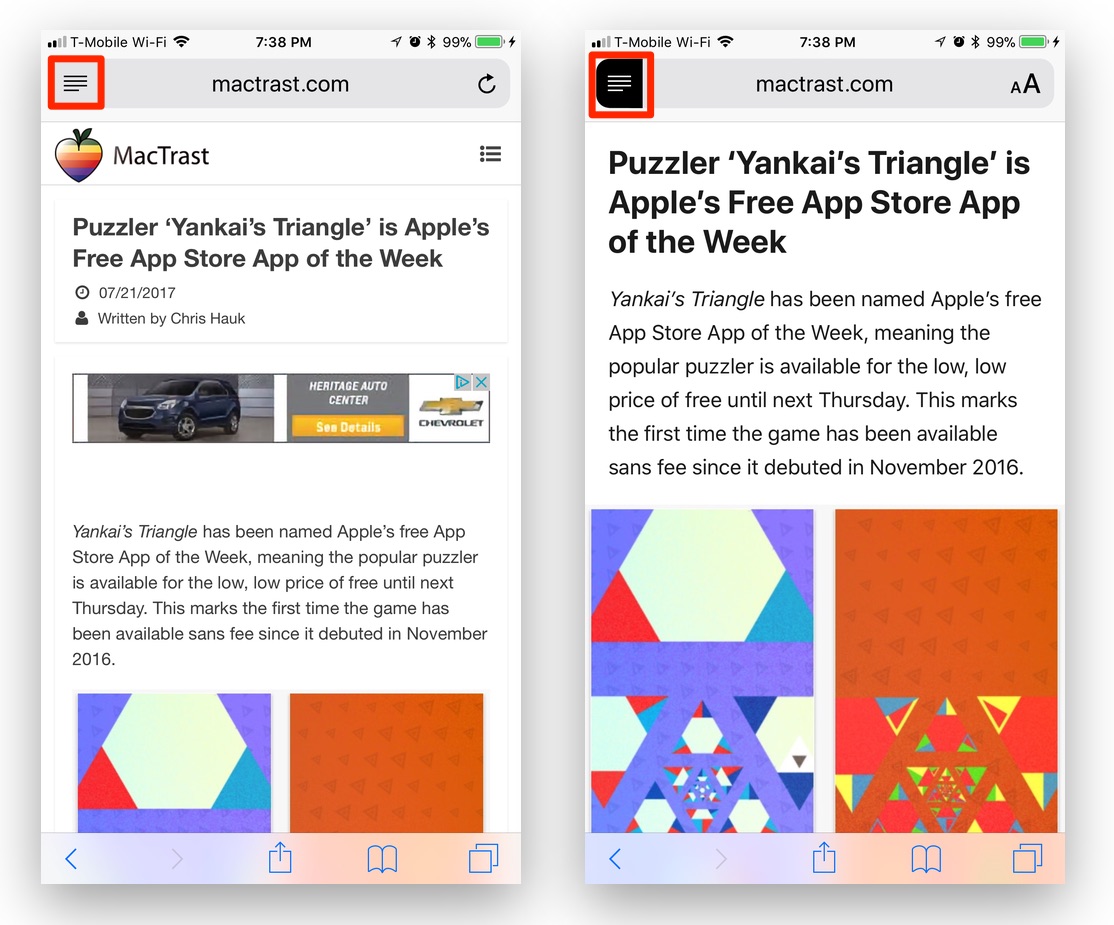 In the left-hand portion of the URL Bar, you'll see a small icon, which looks like three lines. Tap the icon to turn on Reader mode. Once you're finished reading the page in a nice clean format, simply tap the icon again to toggle Reader mode back to off.
Please note, Reader mode isn't available on home pages, or on absolutely every webpage on every website. So, check out your favorite websites to see where reader mode is available.
For more tips and tricks that can help you make better use of your Mac, iOS device, Apple Watch, or Apple TV, be sure to visit the "How To" section of our website.